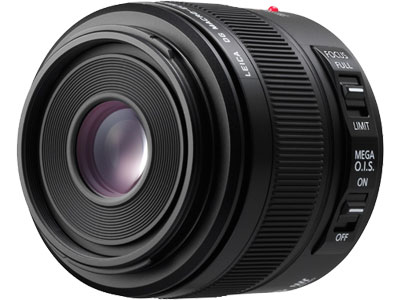 Today's guest post review of the Panasonic Leica DG Macro-Elmarit 45mm f/2.8 ASPH. MEGA O.I.S. lens ($684.88) is written by Xavier Lhospice:
I am 50 years old! I often tend to forget about it, but my body keeps on reminding me, especially my back. Since I was not using my DSLR too often lately, I traded my lovely old Nikon AF-D 60 macro lens for the Leica designed Panasonic 2.8/45 macro lens (price: $684.88).
Why?
Several reasons, my back problem being one of them: I had to use my heavy and bulky DSLR and 60 mm lens combo. I now use the small and light GF1 with the 2.8/45mm macro lens.
Some quick specs:
| | | |
| --- | --- | --- |
| | Nikon 60mm macro | Panasonic 45mm macro |
| Weight | more than 15.5 oz | less than 8 oz. |
| Size | 2.9 x 2.8 inches | 2.48 x 2.46 inches |
| Filter diameter | 62mm | 46mm |
| Minimum focus | 8,7 inches | 6 inches |
| Max. magnification | 1:1 | 1:1 |
| Stabilization | NO | YES |
I want to point out that the "old" 60mm AF-D lens extends as it focuses closer. The 45mm Panasonic macro is a modern lens and it does not change its length during focusing.
What I like about the Panasonic macro lens? It is light, focuses extremely fast, does not make the coffee grinding sound like the old 60mm Nikon used to make and the stabilization is very efficient. You can go so close to the object, it is just amazing.
I love the color and the bokeh that you expect from a Leica designed lens. No fallout in the corner and all the pictures I show here were taken at f/2.8. There is no vibration from the AF nor from the IOS stabilization. The focusing ring is smooth and precise in manual mode.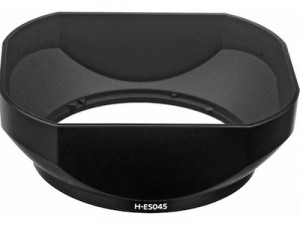 The lens comes with a hood, which is a plus lately.
What I do not like about this lens ? There is no distance and DOF scale and I cannot pre-focus in advance. Adding a scale would have probably made the lens a bit bigger and heavier, but it is so tiny and light that it would have been worth it. This lens has been designed to be only use in AF – "modern" lenses have no DOF scales nowadays. Some will not be happy about the price tag, it is high – about $680.
Technical specs:
| | |
| --- | --- |
| Model Number | H-ES045 |
| Lens Construction | 14 elements in 10 groups (1 Aspherical lens, 1 ED lens) |
| Mount | Micro Four Thirds mount |
| Optical Image Stabilizer | Yes |
| Focal Length | f=45mm (35mm camera equivalent 90mm) |
| Aperture Type | 7 diaphragm blades / Circular aperture diaphragm |
| Aperture | F2.8 |
| Minimum Aperture | F22 |
| Closest Focusing Distance | 0.15m / 0.5ft0.5m / 1.64ft |
| Maximum Magnification | Approx. 1.0x / 2.0x (35mm camera equivalent) |
| Diagonal Angle of View | 27° |
| Filter Size | φ46mm / 1.81 in |
| Max. Diameter | φ63mm / 2.48 in |
| Standard Accessory | Lens Cap, Lens Hood, Lens Rear Cap, Lens Storage Bag |
| Overall Length (inches) | Approx. 62.5mm / 2.46 in (from the tip of the lens to the base side of the lens mount) |
| Weight | Approx. 0.50 lbs |
| Dimensions (H x W x D) | 4.84" x 4.03" x 4.03" |
| Shipping Weight | 2.3 lbs |
I am not much of a technical review kind of guy and I will just want to show you few samples made with 45mm Panasonic lens.
I am lucky to have a healthy dog that needs to be walked and to live in the most visited capital of the world surrounded by beautiful forests. So everyday, I walk for two hours amongst oaks and maple trees. Lately the forest has been changing a lot, winter getting closer, the trees – to protect their trunk – cut the sap from going to the branches resulting in the leaves turning brown or beautifully red!