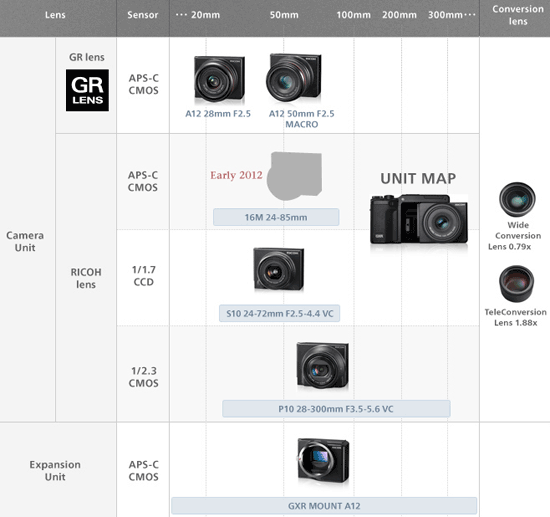 According to Christian Sorega, who initially broke the news about the New Ricoh 16MP 24-85mm GXR unit, the aperture of the new lens will be f/3.5-5.5:
"As you can see in the above image it will feature a Sony 16 MP sensor and have a 24-85mm zoom with a f3.5-5.5 aperture and the lens will not be GR labelled. Further it should be relatively big as it will not collapse like the Olympus m4/3 kit zooms for example."
This product was also delayed as a result of the flooding in Thailand. The official announcement is expected to be on January 5th, sells should start on January 20th, 2012. The new unit will be on displayed during the PMA show in Las Vegas (January 10-13, 2012).