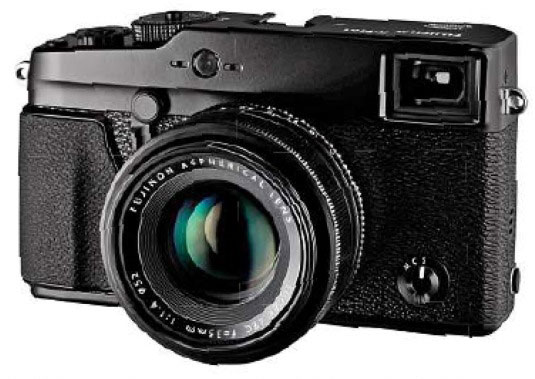 Here are some additional specs for the Fuji X-Pro 1 camera:
The new sensor called X-Trans is a classic 16-megapixel. RGB filter is arranged in random blocks of 6×6 pixels which avoids the need for AA filter. This design requires a faster processor – the X-Pro 1 has a new EXR Processor Pro.
Lenses
XF 18mm f/2 R
XF 35mm f/1.4 R
XF 60mm f/2.4 R Macro
Later this year Fuji will introduce more lenses, including a telephoto and probably a 23mm f/ 2.0.
Fuji will also launch their own M bayonet adapter for Leica lenses! This is what I have been waiting for! It also explains this post from a while back.
Viewfinder
Similar hybrid viewfinder like in the x100. The X-Pro 1 will have two optical degrees of magnification: x0.37 for wider lenses and x0.60 for the other lenses. This function will be controlled by the menu and can be set manually for third party lenses.
Body
Magnesium alloy body, the upper and lower part will be made out of aluminum alloy. Several new film simulation and repeated exposure are added to the menu.
Accessories
Fuji will offer new accessories:
Grip: HG-XPro1
Case: LC-XPro1
New flash: EF-X20