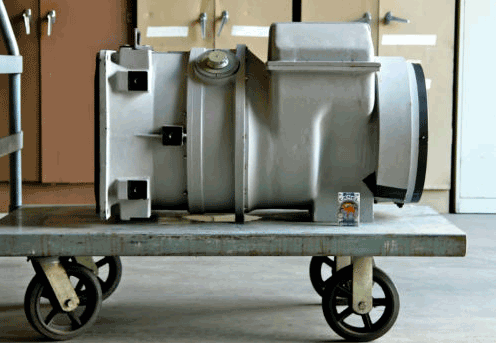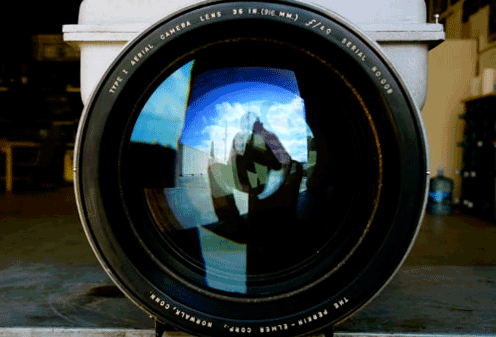 From the NikonRumors comment section – this is the Perkin Elmer 36″ f/4.0 aerial camera lens. It's diameter is over 12″ and it was once attached to the famous SR-71 Blackbird spy plane which supposedly took part in various CIA missions:
"These lenses were also used in the Samos satellite program and a modified version of these optics were later used in the lunar mapping programs. Designed by Dr. James Gilbert Baker, very few were made and they are one of the best optical systems ever manufactured. This one is #8. The lens overall dimensions: :21″ x 21″ x 35″ the weight over 200 pounds."
Focus type is listed as manual 🙂 Yours for $5,000.