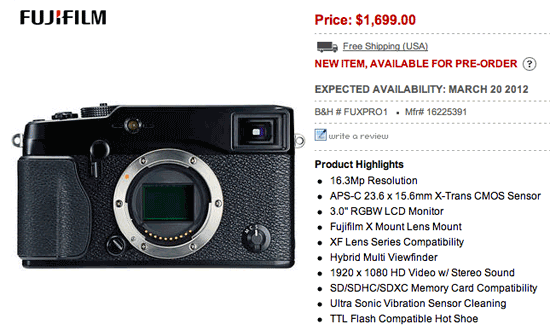 B&H updated their expected availability for the Fuji X-pro 1 to March 20, 2012.
Update: some new X-Pro1 samples were posted by LensTip.
In addition to the many new Fuji X-Pro1 samples, Brandon Remler has uplaoded also several new videos – the first one shows some significant X-Pro1 speed improvements compared to the X100:
Fuji X-Pro1 unboxing video:
And another X-Pro1 video review:
Check also my Fuji X-Pro1 report from CES 2012.