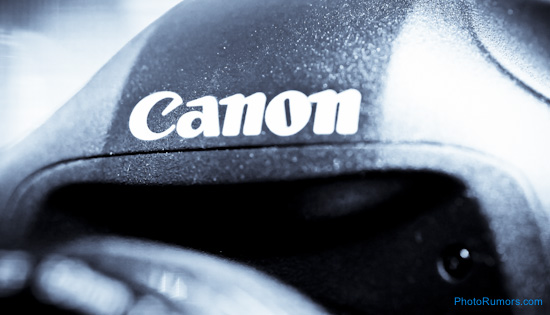 The day Nikon announced their D800 monster, Canon came out with "only" three new lenses and some official samples from their top of the line EOS 1Dx camera. Nikon and Canon announcements are always scheduled few days/weeks apart and it seems that all the signs for a new 5D Mark III camera are here, including the mandatory book listing on Amazon with a release date of March 9th, 2012: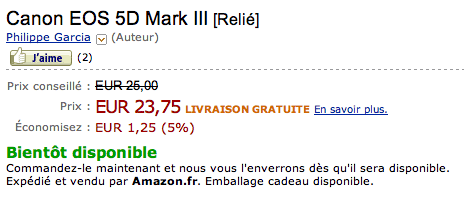 The rumored Canon 5D Mark III will have 22MP, 61 points AF, 6.9 fps and will probably be announced on February 28th, 2012. There is some talk that the 5D line may get split in two: 5D X and 5D Mark III.
Photographybay reported about a potential Canon Rebel T4i announcement in late February.
In terms of new Canon lenses, here is a possible roadmap:
EF 50 1.8 IS, status "prototype", has tag "spring 2013″
EF 50 2.5 macro was tagged with "to be replaced"
EF 200 2.8 L IS macro is tagged with "testing", "patents pending", and "autumn 2013″
EF 24-70 2.8 L II tagged "final", "winter 2011″
EF 100-400 4-5.6 L IS tagged "final", "autumn 2012″
EF 35 1.4 L II tagged "prototype", "winter 2012″
EF 60 L IS lens tagged "prototype"
EF-S 20-65 IS
EF-S 45-105 IS status "development"
EF-S 55-70 IS "testing"
EF-S 70-400 IS "prototype"