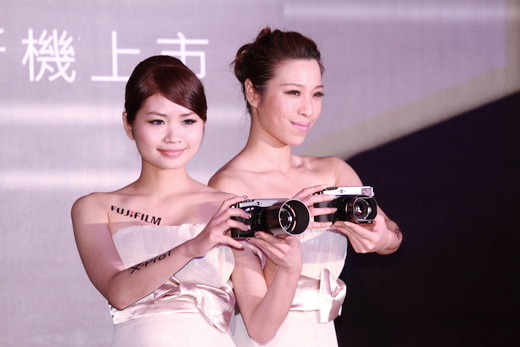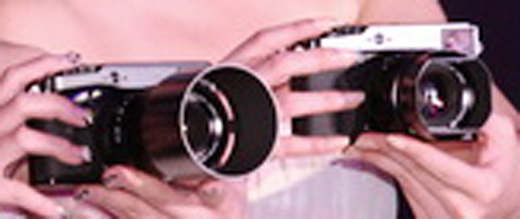 A silver Fujifilm X-Pro1 camera was spotted at an event in Taiwan. It is hard to tell from the picture, but it looks like the hood will be silver as well (maybe even the lenses?).
This silver X-Pro1 will probably come as a limited edition, similar to the black Fuji X100.
The "regular" black Fuji X-Pro1 camera is currently scheduled for a March 28th release.