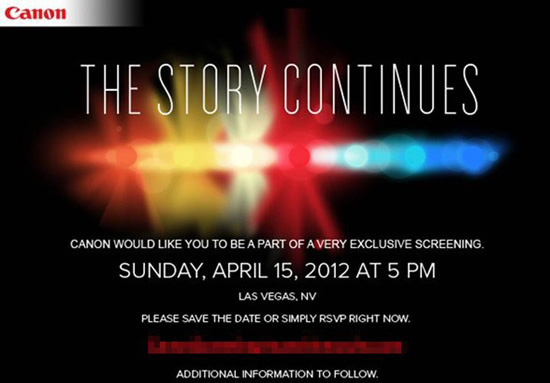 During NAB Canon is expected to release a new EOS C500 cinema camera:
"It is 4K at 120fps with EOS RAW via 3G HD-SDI… At 60 fps EOS RAW from the C500 is 12 bit. This drops to a still impressive 10 bit at 120p. The C500 also pumps out 1080p, 2K and Quad HD."
and the Cinema EOS 1D camera:
"Costing $10k. This is full frame and does ALL-I, IPB and MJPEG 4K."
Canon is also going to announce two new cinema zoom lenses: 15.5-47mm T2.2 and 30-105mm T2.2.