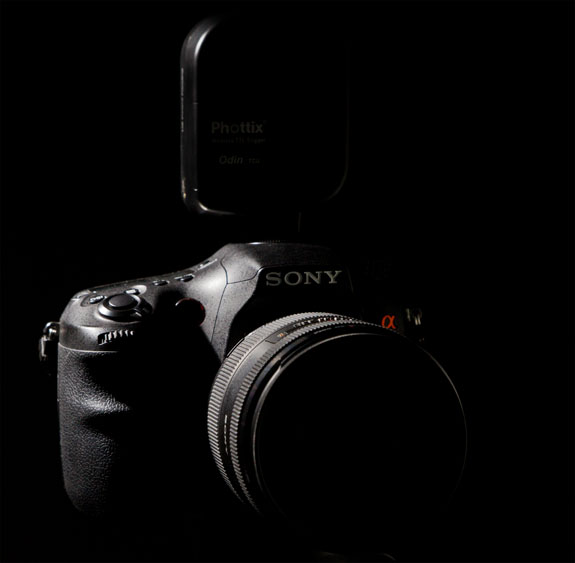 Phottix posted a teaser for their upcoming Odin flash trigger for Sony Alpha cameras.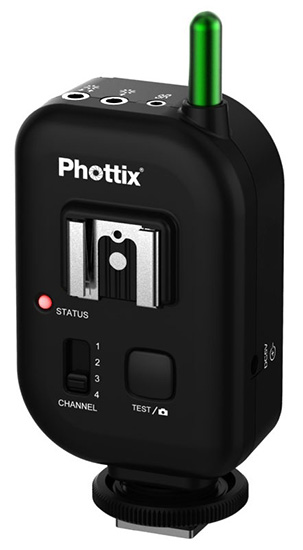 Phottix recently released the Atlas II 2.4Ghz Wireless Trigger. Check the Atlas II FAQ for more info.
Phottix Atlas II features:
Long Range
High Sync Speed
Transmitter and receiver modes
4 channels
Triggers hot shoe flashes and studio lights.
A hot shoe port and two sync ports for attaching flashes and strobes.
Wired and wireless shutter release functions
Digital IC
Two-color status LED
Uses AA Batteries or DC power port
The Atlas II is not compatible with original Atlas triggers.
Phottix Atlas II technical specs:
Frequency: 2.4 GHz.
Range: 350m
Channel: 4 channels
Batteries: 2 x AA batteries
Max sync speed: 1/250 sec*
Power: 2.5dBmPorts: Hot shoe, 3.5 mm ports, 2.5mm Shutter Port
Attachment: 1/4 tripod lug
Operating temperature: -15—65 C