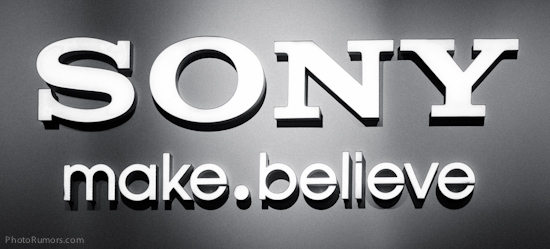 In addition to the a99 and NEX-6 cameras, Sony will also announce the following new products on September 12, 2012:
Sony lenses

Sony 300mm f/2.8 G SSM II lens (SAL300f28GII): Nano AR coating, weather sealed, SSM (Super Sonic Wave Motor), DMF (Direct Manual Focus), focus hold button. Price: $7500, to be released in October, 2012.
Sony 55-300mm f/4.5-5.6 SAM lens (SAL55300): compact built, ED glass, price: $300, to be released in September 2012.
Sony 10-18 f/4 OSS: available in November 2012 for $850.
Sony 35mm f/1.8 OSS: available in December 2012 for $450.
Sony 16-50 f/3.5-5.6 OSS (kit lens): available in January 2013 for $350.
Sony a99 accessories
Sony HVL-F60M flash: guide number: 60, built-in LED light, price: $550.
Sony HVL-RL1 ring flash: priced around $350.
Sony VG-C99AM vertical grip for a99: weather sealed, price: $380.
Sony XLR-K1M audio input terminal: price: $800.
Sony RMT-DSLR2 remote control.
Sony LCS-BP3 back pack.
Camcorders
Sony NEX-VG900 camcorder: interchangeable lens HD camera with 24MP Exmor CMOS full frame sensor, 1080×1920 video recording at 24p/60p, 3″ LCD, XGA OLED EVF, price: $3,300.
Sony NEX-VG30/VG30H camcorders: 16MP Exmor APS-C sensor, BIONZ processor, 1080×1920 video recording at 24p/60p, 3″ LCD, XGA OLED EVF, available in November from $1,800.