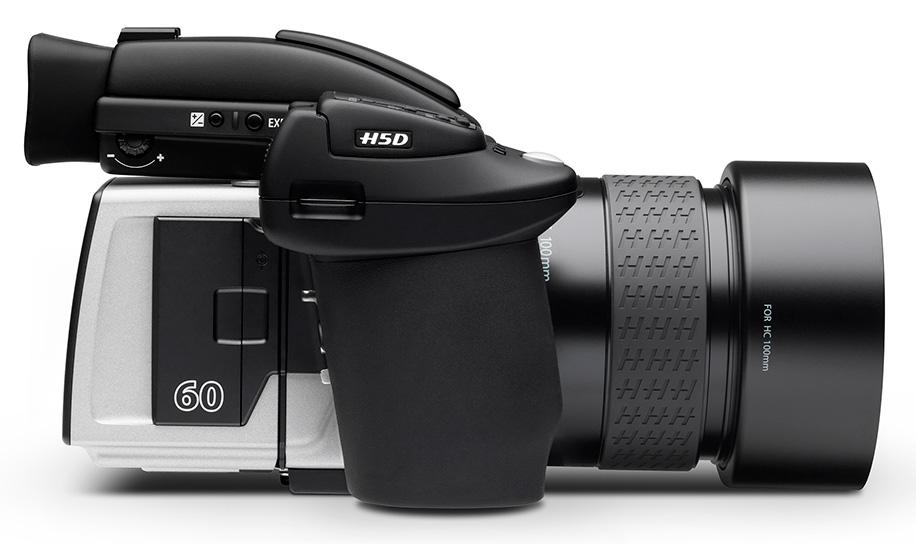 Hasselblad announced their new H5D series medium format cameras. Some of the improvements are:
New compressed RAW files for faster and smoother workflow
Even better focus correction with True Focus II
Print-ready JPEG mode for quick preview and printing
New Camera Configurator
New improved grip surface
Larger and more ergonomic buttons
Larger, easier to read display style
New menu and graphics design
New programmable buttons
New and improved weather sealing
New, more durable eye cup
New sensor unit safety lock
New and faster processors for more rapid internal communication
Support for new capture modes
New and more accurate focus algorithms
New motor drive algorithms
Hasselblad also announced a new HCD 4.8/24mm lens: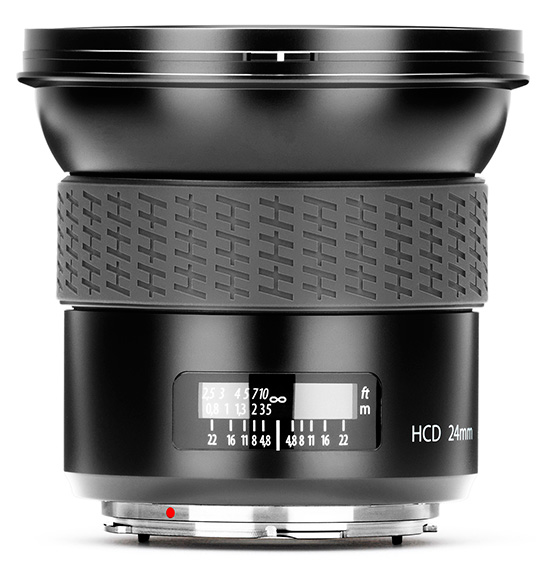 Hasselblad still has a press conference scheduled for September 18th where we may see more interesting products.
Press release
Hasselblad is set to launch a new flagship H5D medium format camera series.
Hasselblad's 'next generation' H System camera will be showcased at the Hasselblad press conference at photokina, Cologne, Germany (Tuesday Sep 18: 2pm-3pm). The H5D features a modernized design and a complete new electronic engine to pave the way for ultimate quality imaging, for print ready JPEG files, and for a smooth and intuitive user interface. The camera is billed by the Sweden-based company as 'the latest step in the evolution of the best high-end camera system in the world'.
Aimed at high-end professional users the H5D offers:
New H System lens: HCD 4.8/24 mm, equivalent to 17 mm on 35 mm DSLR format
New Macro Converter, for superb close-up performance with wide angle lenses
RAW + JPEG mode for quick preview and print
New True Focus II provides unique, accurate focus and Immediate Focus Confirm
Full access to camera information and image preview on rear in tethered mode
The largest, brightest viewfinder image on the market
New larger, more ergonomic buttons and an easier to read display style
New sealing for improved weather proofing plus new sensor unit safety lock
Optional battery adapter for standalone operation of digital capture unit
Ultimate image quality with Hasselblad Natural Color Solution
A choice of software: Hasselblad Phocus 2.7 and Adobe® Lightroom® 4 both included
Peter Stig-Nielsen, Hasselblad's Director of Professional Camera Products said: "Customers will immediately notice the new-look and improved ergonomics and this progressive system also brings upgraded performance on a number of levels. Hasselblad is a world-leader with an unmatched and comprehensive range of lenses. Now that line has been extended with the new wide angle HCD 4.8/24 mm lens, which offers the same performance as the HCD 28 mm and is the equivalent of a 17 mm on 35 mm DSLR format. Additionally, our new Macro Converter provides excellent close-up performance with the HC 50, HCD 28 and HC 35 lenses – negating the need for additional macro lens purchase."
He added: "Our new True Focus II further advances focusing accuracy after re-compose, and an intuitive focus check has been added. The new hardware architecture allows for delivering print ready JPEG files in addition to the superb RAW files. And we have re-written the user interface to achieve a smooth and intuitive operation. All in all we believe the H5D Camera series will provide the ultimate high-end addition to any serious photographer's capture equipment."
The H5D Series will be available as models with 40, 50 and 60 megapixels as well as 50 and 200 megapixel Multi-Shot versions and will start shipping in December 2012.