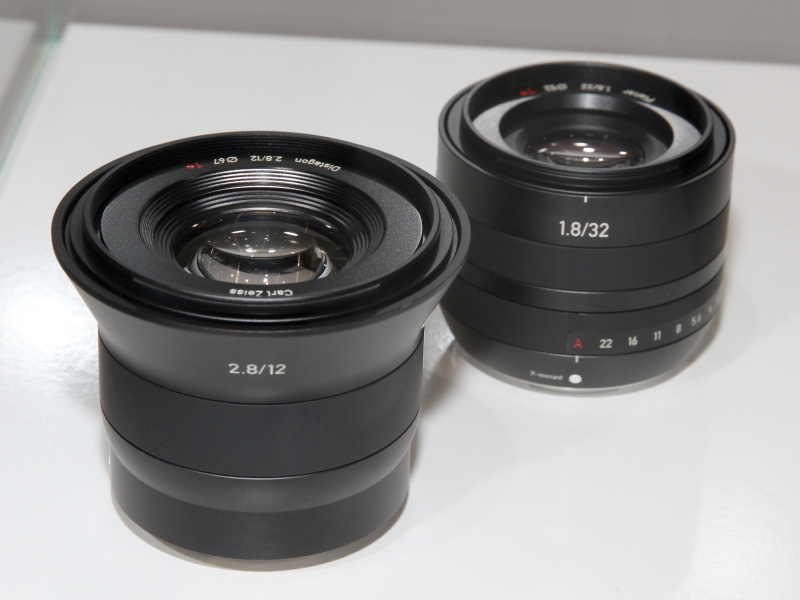 During Photokina Carl Zeiss announced their plans to produce lenses for Sony NEX and Fuji XF mirrorless cameras. Here are few images of the first prototypes that are on display at the show. First, the Zeiss Distagon T* 2.8/12 lens for Fuji XF mount:
Zeiss Planar T* 1.8/32 lens for Sony E mount:
The third lens will be a 2.8/50 macro.
Images via DCWatch