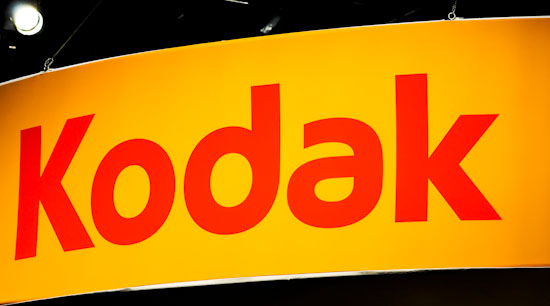 Yesterday Kodak published a press release announcing "continued performance improvement in segment profitability for the third quarter of 2012". The company was able to reduce their expenses by 24% ($63 million). The operating loss for Q3 was $37 million ($87 million improvement from the previous year). The company's profit margin increased by 2%:
"Since our Chapter 11 filing in January, we have focused on the businesses that are core to our future strategic direction and exited businesses that were unprofitable," said Antonio M. Perez, Chairman and Chief Executive Officer. "The actions we are taking in response to economic and market conditions are working and will position us to emerge in 2013 as a growing, profitable, sustainable company."
Can Kodak survive just with a successful restructuring/bankruptcy and without any major innovation/new products? In addition to the limited consumer products (mainly film, printers, memory cards and batteries), Kodak also has B2B products and services.
During the PDN Photo Plus Expo in New York last week, the only new product from Kodak was a Professional Film app for iOS:
"This app brings together the answers to some of the most asked questions we receive about our films – 'Where can I buy it?' 'How should I shoot it?' 'Who can develop it?'" said Dennis Olbrich, General Manager, Film, Paper & Output Systems and Vice President, Consumer Business, Eastman Kodak Company. "We wanted to give photographers of all levels a resource, literally right at their fingertips, that helps them find film and recommendations about how to maximize each film's performance. In addition, this app also provides information where customers can find film development services, so that no matter where photographers are, they can find a lab that uses KODAK Chemicals and Paper to bring their photography to life."