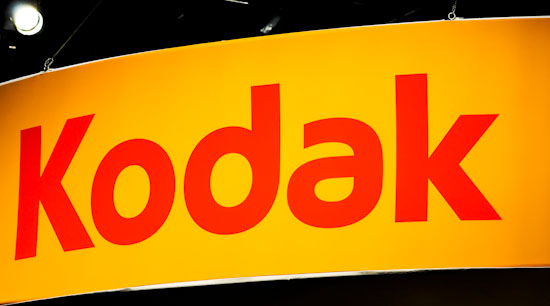 Kodak received a court approval for financing of up to $844 millions to "strengthens Kodak's position to successfully execute its remaining reorganization objective" and hopefully get out of bankruptcy in mid-2013:
Kodak Receives Court Approval of Financing Agreement

Court's Decision is Major Step toward Emergence

ROCHESTER, N.Y., January 23 – In a significant step toward its emergence from Chapter 11, Eastman Kodak Company today received approval from U.S. Bankruptcy Court Judge Allan Gropper of the Southern District of New York for the company's previously announced commitment from the Steering Committee of the Second Lien Noteholders Committee for interim and exit financing. This financing, which authorizes Kodak to borrow up to $844 million, strengthens Kodak's position to successfully execute its remaining reorganization objectives, finalize its Plan of Reorganization, and emerge from Chapter 11 in mid-2013.

"The Court's approval of this financing commitment puts Kodak in a strong position to emerge from Chapter 11. This agreement, in conjunction with the recently approved sale and licensing of our digital imaging patent portfolio, lays the financial foundation for our Plan of Reorganization and a successful emergence from Chapter 11 as a profitable and sustainable company," said Antonio M. Perez, Chairman and Chief Executive Officer. "Taken together, these accomplishments, along with other recent developments, such as the resolution of certain of our legacy liabilities, demonstrate the tangible and meaningful progress Kodak is making as it moves through the final phase of its restructuring."

The previously announced financing includes new money term loans of $455 million, as well as term loans of up to $375 million issued to holders of senior secured notes participating in the new money term loans in a dollar-for-dollar exchange for amounts outstanding under the company's pre-petition second lien notes. The financing is predicated on certain conditions, including the successful completion of the sale of Kodak's digital imaging patent portfolio for no less than $500 million. The Bankruptcy Court recently approved the sale of this portfolio for $527 million, and the completion of this sale is expected in February 2013.

Upon meeting certain additional conditions, the approved financing also provides Kodak the option of converting up to $644 million of the loans into exit financing due five years after emergence. The additional conditions include the consummation of a Plan of Reorganization by September 30, 2013, the resolution of the company's U.K. pension obligations, and the successful completion of all or a portion of the sales of Kodak's Document Imaging and Personalized Imaging businesses, as detailed in the agreement. Kodak continues to make progress toward these objectives.