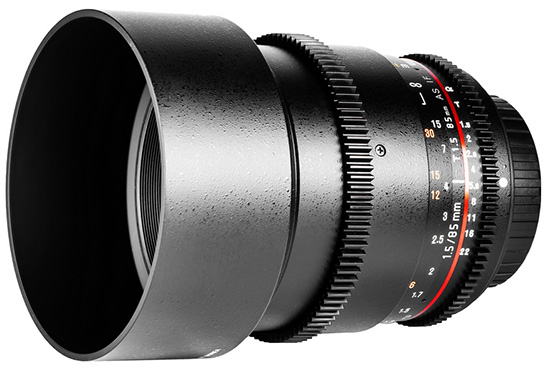 Today Samyang announced that they will start producing full frame Sony E-mount lenses for the just announced a7/a7r cameras. For now five different focal lengths are scheduled to be produced within two months:
Samyang ready for E-mount Full Frame

Samyang announces the introduction of series
of full frame lenses with Sony E-mount

Within two months Samyang lenses, appreciated by both of professionals and amateur photographers, will be also available with Sony E-mount. High quality optics, that makes Korean products famous across the world, will please not only DSLR cameras owners, but also users
of Sony NEX and Alpha family. Series will be available with the following focal lengths:

Samyang 14mm f/2.8 ED AS IF UMC
Samyang 24mm f/1.4 ED AS IF UMC
Samyang T-S 24mm f/3.5 ED AS UMC
Samyang 35mm f/1.4 AS UMC
Samyang 85mm f/1.4 AS IF UMC

All lenses guarantee high quality image with simultaneously high aperture. Use of lenses made of special optical glass along with aspherical elements allow to effectively eliminate optical defects, together with care of the highest performance.

Samyang Sony E-mount series will allow all Sony NEX owners to fully experience high quality optics without additional adapters. Giving the fact, that lenses are prepared for 35mm format, they will perfectly work with not only APS-C cameras, such as Sony NEX 7, but also with the newest Sony Alpha 7R and Sony Alpha 7.

At the moment Samyang provides VDSLR series with Sony NEX mount, which has been designed especially for videomaking purposes:

Samyang 14mm T3.1 ED AS IF UMC
Samyang 24mm T1.5 ED AS IF UMC
Samyang 35mm T1.5 AS IF UMC
Samyang 85mm T1.5 AS IF UMC

All constructions mentioned above are not only the highest class of optics providing best quality image, but also casing and mechanics built in a view to filmmakers requirements. They can easily be used with popular DSLR cameras having the function of recording, and they are also available for Sony E cameras. This creates a chance to use them with Sony NEX-VG900,
NEX-VG30, NEX FS100E or older types without additional adapters.