I will have limited Internet connectivity during the next few days and will be enjoying the holidays, I hope you will enjoy yours too. Here is a quick recap of some of the latest rumors from around the Web:


In a recent DC.Watch interview, Sugita Mr. Yukihiko from Olympus Imaging Development Division said that the company will focus on high end cameras in the future. Rumors about a new OMD camera coming in January to replace the current E-M5 are already floating online. Bloomberg reported that Olympus expects their camera business to return to profitability next year.


Sony rumors: one high end E-mount APS-C camera to be announced within 4-6 weeks, two new A-mount cameras to be announced between January and April 2014. In a recent interview with DC.Watch Sony confirmed that they are still committed to the A-mount. A new "surprise" product is coming next year (2014).


Sigma is rumored to announce a new 16-20mm f/2 DG full frame lens for DSLR cameras in 2014. Too good to be true in my opinion. In a recent interview with Impress magazine, Kazuto Yamak confirmed that a new Sigma camera is coming 2014. Full frame Foveon sensor is very difficult to produce at that point. There are no plans for an interchangeable lens camera from Sigma.


In an interview with DC.Watch Fujifilm representatives confirmed again that for now they have no plans for a X-Pro1 camera replacement.


Canon is rumored to introduce a new high end, high resolution EOS-A1 DSLR camera with hybrid viewfinder. A new Canon 1D Xs (or 1Ds X) is expected in early 2014 and apparently the 7D Mark II is back on track for a 2014 release.


From another recent interview with Ricoh/Pentax: they have not yet decided on the details of their upcoming full frame DSLR camera. A new 645 medium format camera is going to be announced relatively soon (2014). A GR version with a zoom lens is also under considerations.


See a recap of the latest Nikon rumors here.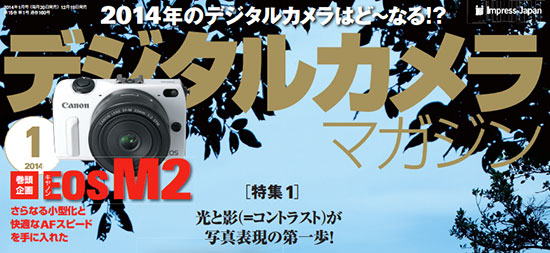 More 2014 predictions for various camera manufacturers are available from the Japanese magazine Impress (maybe someone can translate the main points for each company and post them in the comments section or email me, thanks).