Sony a7/a7r bundle savings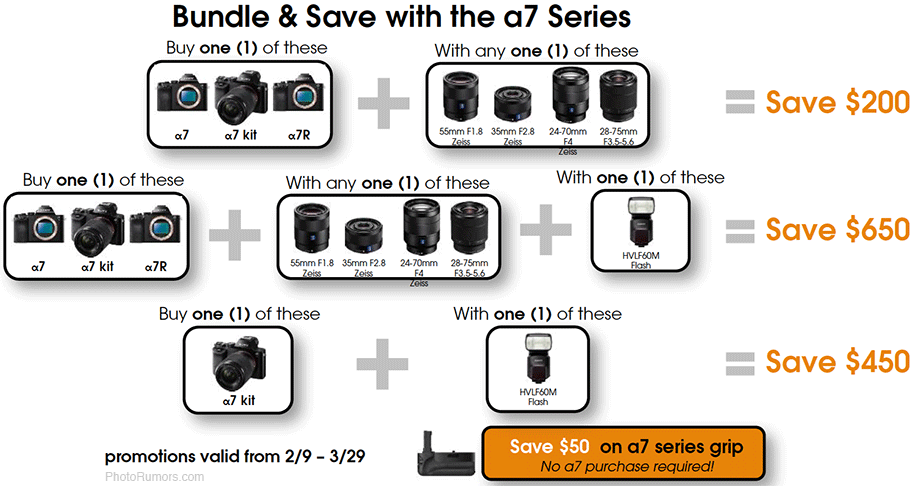 Sony introduced new bundle savings where you can save up to $650 when you buy one of the shown A7/A7r camera configurations ($200 savings for a body+ lens, $450 off for body + flash and $650 for body+lens+flash). For more details visit the B&H Sony a7 and Sony a7r pages and click on the Buy Together & Save link.
New Fuji XF lens rebates


Fuji also started new rebate program where you can save up to $250 on XF lenses (available also on Amazon and Adorama)
Nikon "lens only" rebates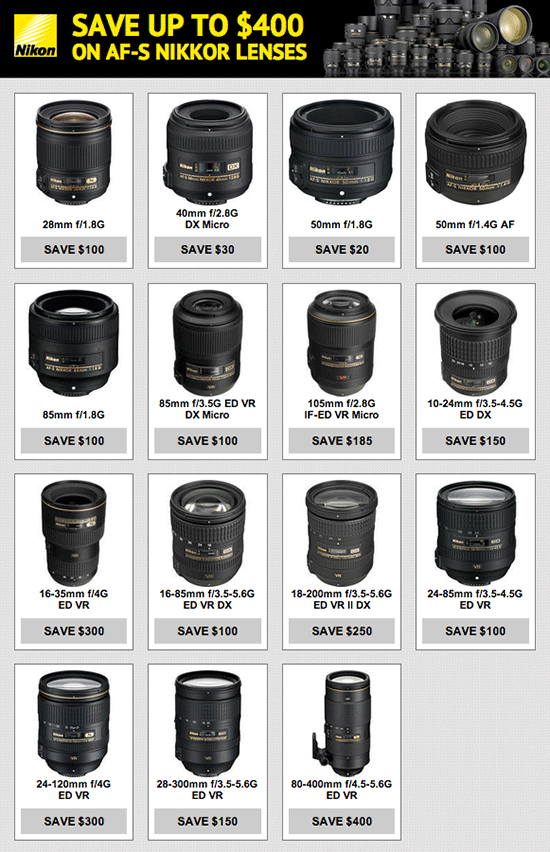 Nikon introduced a new "lens only" rebate program – you don't have to buy a DSLR body in order to qualify. Adorama offers the same rebates, but with some additional free accessories. Amazon also updated their prices to reflect the rebates. The bundle rebates are still active.