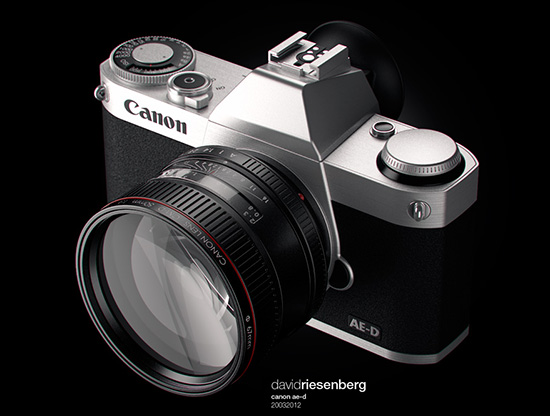 Canon published a new PDF brochure "Story of the PowerShot G1 X Mark II Development" where they describe in great details how the new G1 X camera ($799) was designed. An interesting paragraph was spotted by Theme on page 14 where Canon is clearly differentiating themselves from the current classic camera design trend:
"Currently there is a trend towards designing premium compact cameras like classic cameras. However, Canon has kept its distance from this trend. As a result, the design is not pretentious, and it also does not look like a so-called compact camera, and achieves a great balance between traditional and new."
The Canon classic camera design concept pictured above is by David Riesenberg.