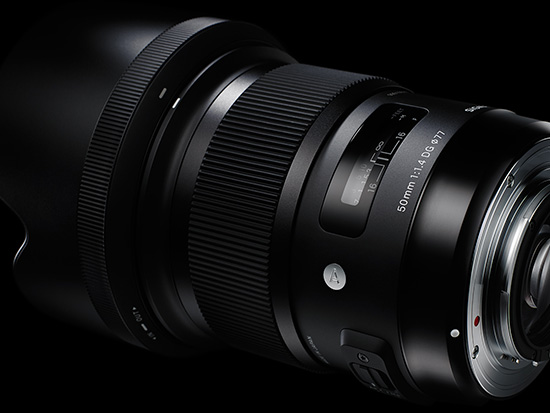 DxOMark published their test results for the Canon version of the Sigma 50mm f/1.4 DG HSM Art lens ($949):
Sigma 50mm Art vs. Zeiss Otus vs. Zeiss Planar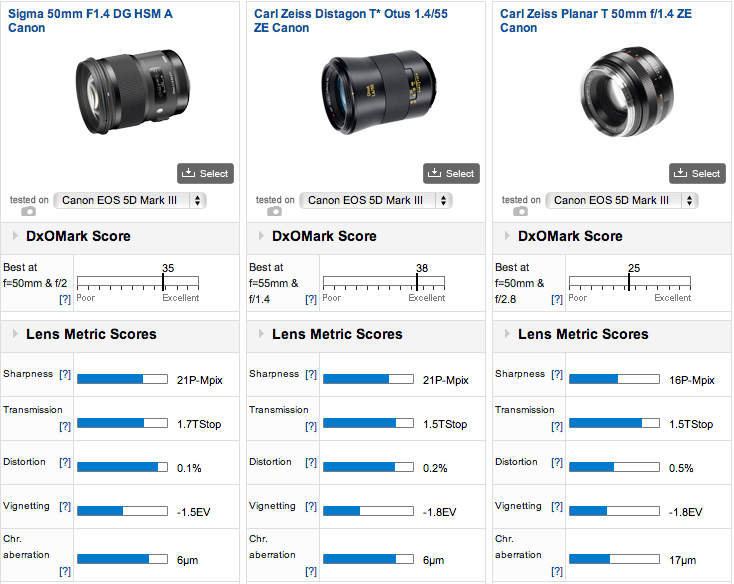 Sigma 50mm Art vs. Sigma 50mm vs. Zeiss Makro-Planar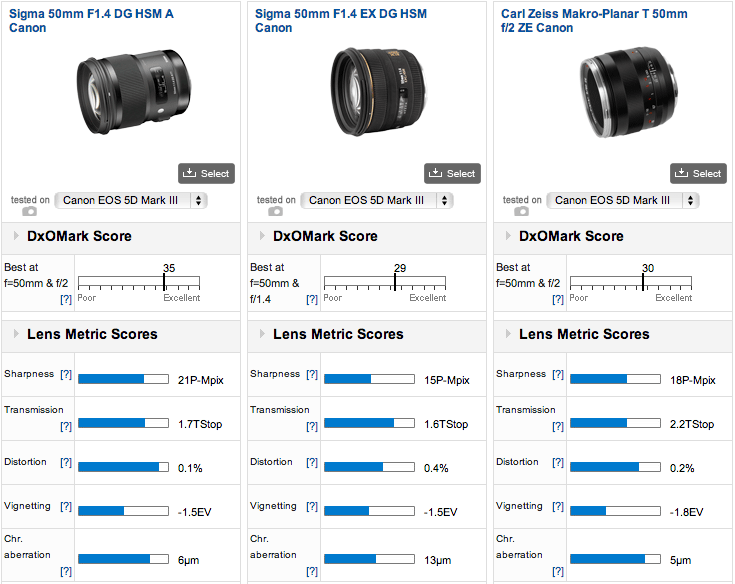 Sigma 50mm Art vs. Canon 50mm f/1.2 vs. Canon 50mm f/1.4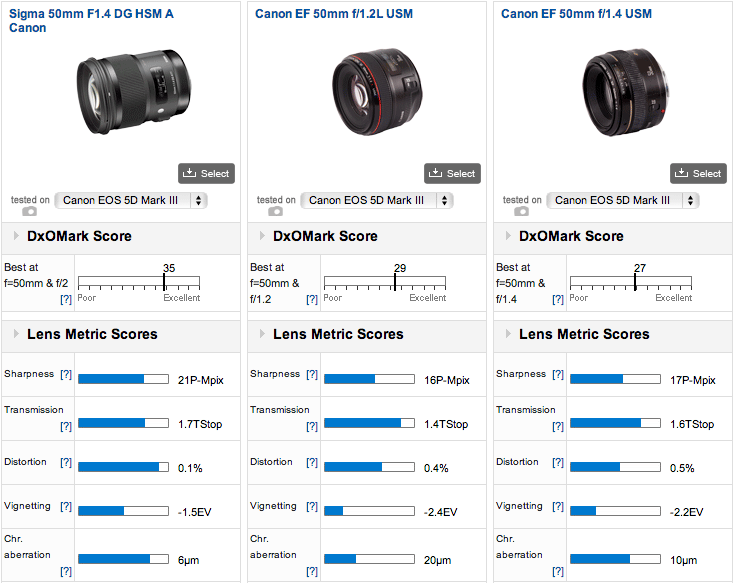 Here are the top ranked 50mm lenses for Canon: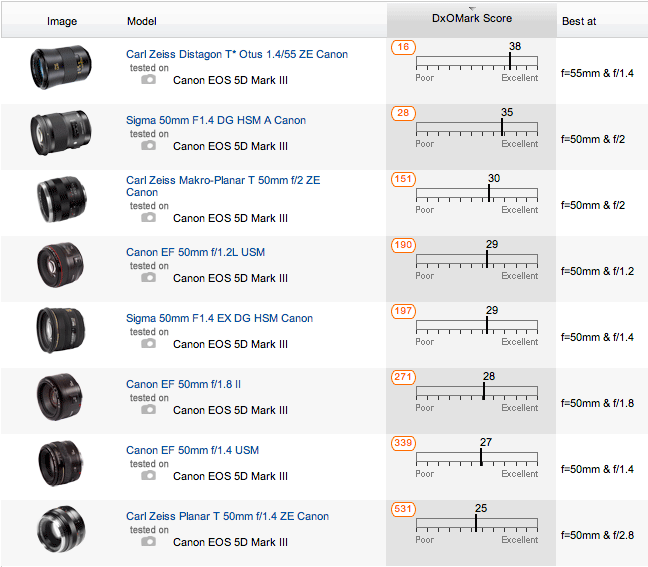 DxOMark conclusion:
"As part of the company's new Global Vision Sigma's reimagining of their premium lenses is reaping dividends. The 50mm f1.4 DG HSM A is every bit as good as the earlier 35mm f1.4 model, in fact it's slightly better in outright sharpness and uniformity. If there's a downside it's that lenses built with few compromises are generally large and heavy, but at least Sigma isn't making you pay through your wallet. At $949, the new lens isn't much more expensive than the firm's high-speed 35mm, and is similarly competitive when compared to rival offerings from the big-brands."