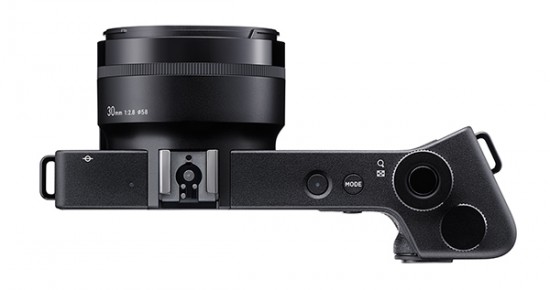 Sigma announced the pricing and availability of their latest DP2 Quattro compact camera: $999 (pre-orders: Adorama | B&H), shipping will start in early August. Sample images taken with the DP2 can be found here.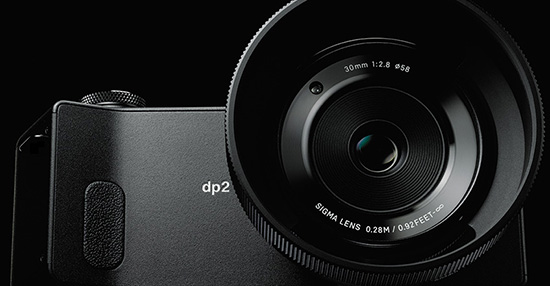 Sigma Corporation of America Announces Pricing and Availability of dp2 Quattro Camera
Newly designed camera and sensor boasts higher resolution, improved performance over Merrill predecessor
RONKONKOMA, N.Y. — June 12, 2014 – Sigma Corporation of America, a leading researcher, developer, manufacturer and service provider of some of the world's most impressive lines of lenses, cameras and flashes, today announced the pricing and availability of the new Sigma dp2 Quattro camera. The first camera in the dp Quattro series will be available in the United States in early August for the street price of $999.
"With the initial excitement surrounding the announcement of the dp Quattro trio of cameras, we are thrilled to share the availability and pricing of the first camera in the series," said Mark Amir-Hamzeh, president of Sigma Corporation of America. "Our camera enthusiasts will be particularly interested in the dp2 Quattro's higher resolution, faster processing and write times, increased battery life and improved high ISO performance over the Merrill series of cameras."
As with all the cameras in the Quattro series, the dp2 Quattro features a redesigned camera body and Foveon "Quattro" Direct Image sensor with a Bayer equivalent of a 39 MP conventional sensor in resolution testing. The next generation sensor builds on the distinctive properties of X3 technology which uniquely records red, green, and blue wavelengths at each pixel location within three layers.
The Quattro sensor is a three-layered, panchromatic silicon chip whose green-sensitive middle and red-sensitive bottom layers each have 4.9 MP and record only color/chrominance information. The top blue layer captures chrominance and resolution/luminance information with 19.6 MP, resulting in greater detail capture and resolution capabilities that are higher than the Merrill DP camera line. The Quattro sensor's architecture also contributes to true color rendition, more detail capture, and faster image processing, all of which delivers even more realistic images.
The dp2 Quattro utilizes a fixed 30mm 2.8 standard lens that is specifically designed and optimized to pair with the Quattro sensor and create images of exceptional sharpness and detail. The camera was designed and created to provide emotive imagery for all different types of photography including, but not limited to, landscape, street, portrait, culinary, fine art and architectural photography.
The dp2 Quattro camera will differ from earlier generations of the DP cameras as it will feature:
The new Foveon X3 Quattro Direct Image Sensor that delivers images equivalent to 39MP output from a conventional sensor
Increased resolution from the DP Merrill cameras A Fixed 30mm 2.8 Lens specifically designed for the new sensor
The TRUE III Image processor, providing ultrafast processing of an immense volume of image data without any deterioration of the final image
Better high ISO performance with one to two stops of improvement
Improved 3A performance: Auto Exposure, Auto Focus and Auto White Balance
Enhanced Standard, Vivid, Neutral, Portrait, Landscape, FOV Classic Blue, and Monochrome color modes, and new Cinema, Sunset Red, Forest Green, and FOV Classic Yellow color modes