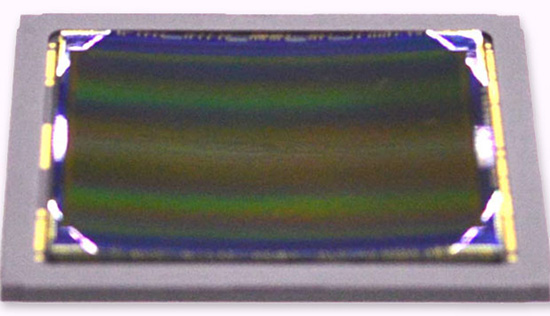 IEEE published a picture of Sony's first curved sensor. Sony has filed several different patents in the past for curved sensors and lenses.
Here is a quick description of the benefits from a curved sensor from IEEE: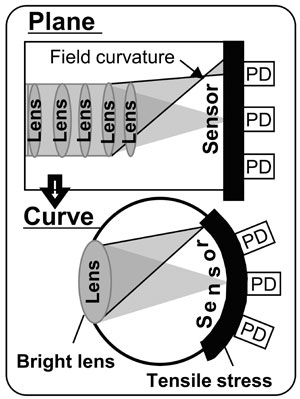 A curved CMOS sensor has a few advantages over a planar sensor, Itonaga said. Because of the geometry, it can be paired with a flatter lens and a larger aperture, which lets in more light. Photodiodes at the periphery of a sensor array will be bent toward the center, which means light rays will hit them straight on instead of obliquely. What's more, the strain induced on a CMOS sensor by bending it alters the band gap of the silicon devices in the sensor region, lowering the noise created by "dark current" — the current that flows through a pixel even when it is receiving no external light.