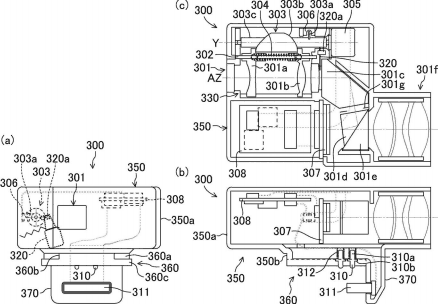 Panasonic filed a patent in Japan for a hybrid (optical and electronic) viewfinder. The drawings show an external viewfinder that can be attached to the camera's hot shoe. The hybrid VF will be able to communicate with the camera and obtain information such as focal length. Here are few more details:
Optical zooming
Built-in EVF display panel with image frame
Automatic parallax correction
Automatic switch between OVF and EVF when the angle of view is beyond the zoom range
Fuji first introduced hybrid viewfinders and are still using them in some of their X cameras.
Via Egami