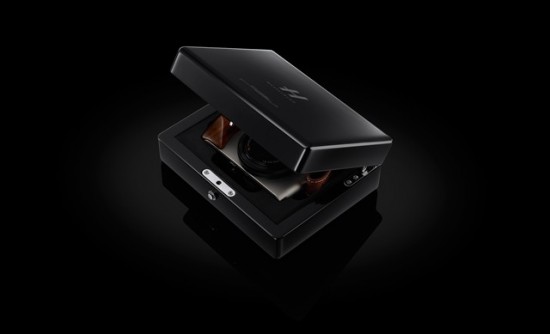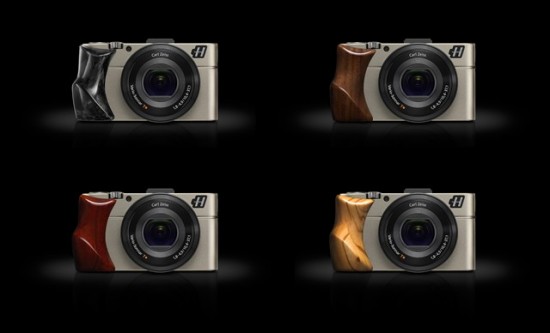 The Hasselblad Stellar camera has been around for over a year (PhotoRumors first broke the news in July, 2013). It seems that the company still believes in this concept after closing their design center in Italy and changing their CEO – they just announced a new Stellar II camera ($2,395) based on the Sony RX 100 II model ($648):
Hasselblad expands its compact camera line with Stellar II, not intended to be judged against other cameras, rather, conceived and crafted exclusively for Aficionados, Collectors and Connoisseurs.
In a world of aesthetic redundancy – the Hasselblad Stellar II stands alone as a BOLD, yet refined expression. A rich palette of fine woods was utilized both on the camera and packaging, highlighted by unique finishes and details.
The Hasselblad Stellar II, with a price tag of $2,395 (plus tax), was realized for the rare few that truly appreciate the harmony of artistry, craft and technology.
The new NFC technology and integrated Wi-Fi make for effortless and intuitive image sharing on smartphones, tablets, and computers. The expanded functionality also includes a 3.0″ high resolution screen with an increased 20% dynamic range of motion. The advanced anti-glare coating increases image sharpness in high light environments. The multi-functional hot-shoe, interface enhances creative versatility with attachable flashes and microphones.
"Stellar II is a unique object of desire. It blends eye-catching beauty with exceptional performance and comes with the latest tech innovations. The new 20.2 megapixel Wi-Fi model, which can capture outstanding images in almost any light, comes with an option of four different grip finishes: olive wood; walnut; padouk and carbon fibre – and of course Zeiss lenses; HD 1080/60p video and a 3.6 x optical zoom capability are all standard on the Stellar II." – Michele Channer, Hasselblad's International Sales Director.
Hasselblad's CEO, IAN Rawcliffe, adds "Fuelled by our ongoing collaboration with Sony and Zeiss, the pocket-sized Stellar models are proving extremely popular. Photographers are delighted to have the option of owning the latest technology married with Hasselblad's design vision and heritage."