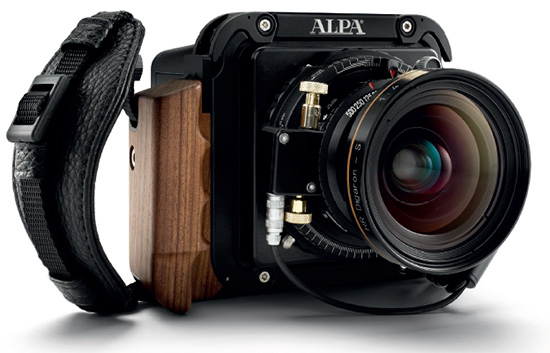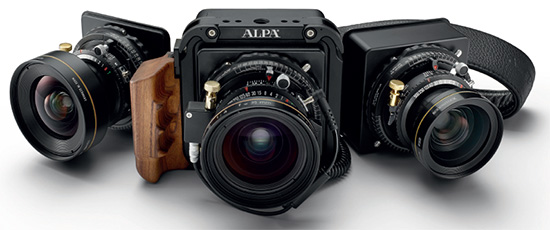 Phase One and ALPA (both companies announced a long-term strategic and cooperative alliance few months ago) officially released a new A-Series medium format cameras (I already briefly mentioned that news a month ago). Here are the details:
COPENHAGEN, December 17, 2014 — Phase One today begins shipping the first A-series medium format camera systems. Blending the best of Phase One and ALPA technology through highly-integrated precision components, these cameras are designed to capture outstanding images with greater ease, convenience, and fun.
The three Phase One A-series models include the A250, A260 and A280. They are based on the ALPA 12TC mirrorless camera body, plus a Phase One medium format IQ2 A- series digital back — the 50 megapixel CMOS-based IQ250; the long-exposure-capable 60 megapixel, full frame IQ260; or the highest-resolution 80 megapixel full frame IQ280. Each model comes with the 35mm Rodenstock Alpar lens. There are two optional lenses available, including the ultra-wide 23mm, and the all-round 70mm, ALPA HR Alpagon, both offering perfect edge-to-edge sharpness and the ability to resolve full frame medium format sensors.
Exclusive to the Phase One A-series are the models' factory configured in-camera lens calibrations, making the need to create and apply color cast correction profiles (LCCs) optional. One can simply attach an A-series lens and start shooting.
A-series features:
— The three A-series Rodenstock Alpagon/Alpar lens profiles are factory calibrated, configured and preloaded on the new IQ2 A-series digital backs to get the most out of each medium format sensor. Using the new firmware and A-series camera mode, photographers simply select the lens used and corrections are then automatically processed in camera and when importing to Capture One Pro 8.1.
— A new version of Capture Pilot permits checking the selected A-lens directly from an iOS device. Once images are captured, they are wirelessly displayed in Capture Pilot, to validate focus, exposure and composition.
— The A250 can stream Live View wirelessly to ease focusing and composition. With the ALPA smart device holder, one can mount both iPhones and iPads directly on the camera.
— Each model is serviced as a complete system, with a 5-year warranty.
For optimal raw processing and image editing, the Phase One A-Series systems ship with Capture One Pro 8.1 as well as Capture Pilot 1.8 for remote viewing. Camera accessories include: release cables, lens shades, straps, covers, a special A-series transport case designed by F-Stop Gear, and an iPhone and iPad holder to attach devices in waist-level mode.
For camera specifications and more details, please see: www.phaseone.com
Availability and Pricing
The Phase One A-Series camera systems are available now exclusively through Phase One partners worldwide: www.phaseone.com/partners. To arrange a demo, please go to: www.phaseone.com/demo.
The Phase One A250 is priced at 36.000 EUR / 47,000 USD. The A260 is 38.000 EUR / 48,000 USD, and the A280 is 43.000 EUR / 55,000 USD.
Purchase price on the system includes a 5-year warranty.
Estimated pricing for optional Alpa lenses is: ALPA HR Alpagon 5.6/23 mm 7.110 EUR / 9,070,00 USD; ALPA HR Alpagon 5.6/70 mm 3.510 EUR; and 4,520 USD.
Additional information is available on Phase One's website.