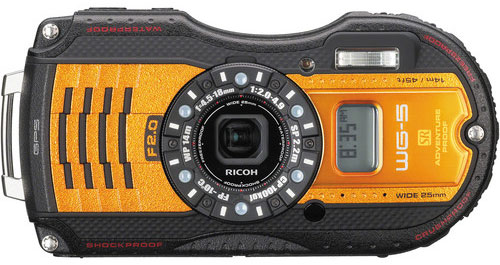 Pentax officially announced their new K-S2 camera, HD Pentax-DA 18-50mm f/4-5.6 DC WR RE lens and AF201FG flash:
Pentax K-S2 basic specs:
20 megapixel, AA Filter-less CMOS sensor
Built-in WiFi connectivity and NFC for easy pairing
All weather shooting (Weather Resistant Body and Lens)
Compact body design and ultra-compact retractable zoom lens
Detailed specifications and additional coverage after the break: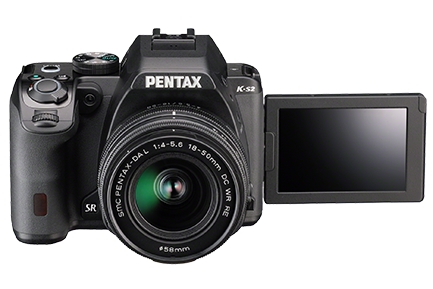 Type

MODEL: K-S2
TYPE: Digital SLR

Sensor

Type: CMOS w primary color filter
Size: 23.5 x 15.6mm (APS-C)
Color depth: 8 bits/channel JPG, 12 bits / channel RAW
Effective pixels: 20.12MP / Total pixels: 20.42 MP
Dust Removal: SP coating and CMOS sensor operation
Pixel mapping: Yes

Lens

Type / construction: PENTAX KAF2 bayonet stainless steel mount
Usable lenses: KAF3, KAF2, KAF, KA mount lens (K mount, 35mm screw-mount, 645/67 medium
format lenses useable w adapter and/or restrictions)
SDM function: Yes
Power zoom function: n/a

Focus System

TTL: phase-matching autofocus, SAFOX X – 11 point (9 cross type focus points in the center)
Sensitivity range: EV-3 to 18 (ISO 100 / at normal temperature)
Focus modes: Single AF (AF.S), Continuous AF (AF.C), Auto select AF (AF.A)
Focus point adjustment: Auto: 5 points, Auto: 11 points, Select, Expanded Area Select, Spot
AF assist: Yes. Dedicated LED AF assist light
Focus peaking: Yes. ON / OFF.

Viewfinder

Type: Pentaprism
Coverage (field of view): approx. 100%
Magnification: 0.95X (w 50mm F1.4 at infinity)
Standard focusing screen: Natural-Bright-Matte III (interchangeable)
Diopter adjustment: Approx. -2.5m to + 1.5m -1
Eye Relief: Approx. 20.5mm (from the view window), Approx. 22.3mm (from the center of
lens)
Depth of field preview: Optical (diaphragm stop-down), digital

LCD Monitor

Type: 3.0" TFT color LCD w brightness / saturation / color adjustment
Resolution: 921,000 dots
Wide angle viewable: Yes. TFT color LCD monitor featuring an air-gapless structure with an AR
coated, tempered-glass front panel. Swing-out vari-angle monitor.

Flash

Type: Retractable P-TTL pop-up flash
Guide number: 12 (ISO 100/m)
Coverage: 28mm wide angle equivalent
Flash modes: Auto Flash Discharge, Auto Flash + Red-eye Reduction (Auto Picture, Scene) Flash
On, Flash On+ Red-eye Reduction, Slow-speed Sync, Trailing Curtain Sync, Manual Flash
Discharge (Full-1/128)
Flash exposure compensation: -2 to +1 EV (1/3 steps)

External Flash

Type: Hotshoe (P-TTL), Leading Curtain Sync, Trailing Curtain Sync, Contrast-control-sync, High
speed sync, wireless sync (available with 2 dedicated external flash)
Synchronization speed: 1/180 sec

Storage Media

Removable memory: SD, SDHC and SDXC Memory Card (Conforms to USH-1 standards), Eye-Fi
card, FLU card.
Internal memory: n/a

Interfaces

Ports: USB2.0 (micro B, high-speed compatible), HDMI output terminal (Type D)
USB Connection: MSC / PTP
Microphone: Built-in stereo microphone, Recording Sound Level adjustable (Recording level meter)

Power Supply

Power source: Rechargeable Li-Ion battery D-LI109 (included)
Recordable images: approx. 480 (410 w 50% flash, CIPA),
Playback time: approx. 270 min,
Movie recording time: 25 min max time (4GB) per clip, thermal cutoff
AC adapter available: Yes. K-AC128 (optional – sold separately)

Physical Specs

Body dimensions (W x H x D): 4.82" x 3.58" x 2.55" (excluding protrusions)
Body weight
Without battery or removable memory: 21.7 oz (618g)
Loaded and ready: 23.9 oz (678g)
Primary construction material(s): Reinforced polycarbonate over metal chassis
Operating temperature: 32-104°F (0 to 40°C)

Language Support

English, French, German, Spanish, Portuguese, Italian, Dutch, Danish, Swedish, Finnish, Polish, Czech, Hungarian, Turkish, Greek, Russian Korean, Chinese (Simplified), Chinese (Traditional), Japanese

Image Stabilization

Type: Sensor-shift SR w rotational compensation (3 stops avg CIPA, 4 stops max)

Metering System

TTL open aperture, 77 segmented metering
Sensitivity range: EV 0 to 22 (ISO 100, 50mm F1.4)
Metering patterns (multi, center, spot): Multi 77, Center, Spot
Exposure compensation: +/- 5 EV (1/3 and 1/2 steps)
Exposure lock: Yes
Exposure bracketing: Yes. 3 frames, up to +/- 3 EV in 1/3 or 1/2 steps

ISO Sensitivity

Auto: 100-51200 (1, 1/2, 1/3 steps), auto range selectable

White Balance

Type: Image sensor detection w light wavelength sensor detection
AUTO WB, Multi Auto WB,
Daylight, Shade, Cloudy, Fluorescent Light (D:Daylight Color, N:Daylight White, W:Cool White,
L:Warm White), Tungsten Light, Flash, CTE, Manual WB, Color Temperature Configuration,
Copying the white balance setting of a captured image
WB fine adjustment: +/- 7 steps A-B axis or G-M axis

Shutter

Type: Electronically controlled, vertical-run, focal plane shutter
Shutter speed: Auto: 1/6000 to 30 sec., Manual: 1/6000 to 30 sec. (1/3EV steps or 1/2EV steps),
Bulb.

Capture Modes

Mode selection: Program (P), Sensitivity Priority (Sv), Shutter Priority (Tv), Aperture Priority (Av), Shutter & Aperture Priority (TAv), Manual (M), Bulb (B), A-HDR, Scene (SCN), Auto Picture (AUTO), Movie, USER 1 & 2
Auto Picture mode: Auto Picture mode (Standard, Portrait, Landscape, Macro, Moving Object, Night
Scene Portrait, Sunset, Blue Sky, Forest), Scene Mode (Portrait, Landscape, Macro, Moving Object,
Night Scene Portrait, Sunset, Blue Sky, Forest, Night Scene, Night Scene HDR*, Night Snap, Food, Pet,
Kids, Surf & Snow, Backlight Silhouette, Candlelight, Stage Lighting, Museum) Advanced HDR*
(Exposure bracket value selectable from ±1, ±2 or ±3EV )Program, Sensitivity Priority, Shutter Priority,
Aperture Priority, Shutter & Aperture Priority, Manual, Bulb (* JPEG only)
Custom Image modes: Bright, Natural, Portrait, Landscape, Vibrant, Radiant, Muted, Bleach Bypass, Reversal Film, Monochrome, Cross Processing
Green simplified mode available: yes
Face detection available: Yes
Date stamp: n/a
Digital filters (capture): Extract Color, Replace Color, Toy Camera, Retro, High Contrast, Shading, Invert Color, Unicolor Bold, Bold Monochrome
Dynamic range adjustment: Highlight, shadow
File/Folder customization: Folder name (standard, date), create new folder, embed copyright

Drive Modes

Still Image: Single frame, Continuous (H, L), Self-timer (12s., 2s., Continuous), Remote Control (0s., 3s., Continuous), Bracketing, Multi-exposure (Possible to use with Continuous, Self-timer or Remote Control), Interval Shooting, Interval Composite
Movie: Remote Control, Interval Movie recording, Star Stream
Continuous FPS
Max. approx. 5.5 fps, JPEG (L: ★★★ at Continuous H): up to approx. 30 frames, RAW: up to approx. 9
frames
Max. approx. 3.0 fps, JPEG (L: ★★★ at Continuous L): up to approx. 100 frames, RAW: up to approx.
15 frames *ISO100
HDR: Auto, HDR1, HDR2, HDR3, Exposure Bracket Value adjustable +/- 1-3 EV (1/1 steps),

Playback Modes

Mode selection: Single frame, multi-image display (6,12, 20, 35, 80 segmentation),
Display magnification (up to 16x, Quick magnification available), Rotating, Histogram (Y histogram, RGB histogram), Bright area warning, Detailed inf, Copyright Information (Photographer, Copyright holder), GPS information (Latitude, Longitude, Altitude, Time (UTC), Direction, Folder Display, Calendar Filmstrip Display, Slide Show.
EDIT: Color Moiré Correction, Resize, Cropping (Aspect ratio and Slant adjustment), Movie Edit (Divide or Delete selected frames), Capturing a JPEG still image from a movie, Saving RAW data in buffer memory
Digital filters (playback): Base Parameter Adj, Extract Color, Replace Color, Toy Camera, Retro, High
Contrast, Shading, Invert Color, Unicolor Bold, Bold Monochrome, Tone Expansion, Sketch, Water Color,
Pastel, Posterization, Miniature, Soft, Starburst, Fish-eye, Slim, Monochrome

File Formats

Recorded resolutions / FPS: 1920x1080p30/25/24, 1280x720p60/50
Interval Movie, Star Stream:
Recorded Pixels: 4K / FULL HD / HD
Frame rate: 24p
Quality levels: FULL HD, HD
File formats (compression): MPEG-4 AVC/H.264 (MOV)
Sound: Audio gain adj

Custom Functions

Functions available: 28

Computer Requirements

Windows 8.1 (32 bit/64 bit) / Windows 8 (32 bit/64 bit) / Windows 7 (32 bit/64 bit) / Windows Vista (32 bit/64 bit)
MacIntosh: Mac OS X 10.9 / 10.8 / 10.7, 10.6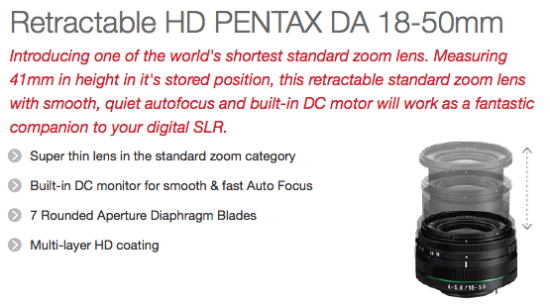 Lens

PENTAX KAF3

Angle Of View

76°- 31.5° (w/ PENTAX DSLR)

Number Of Diaphragm Blades

7

Minimum Focusing Distance

0.98' (0.3m)

Maximum Magnification

0.23x

Weight

WEIGHT (W/O HOOD): 5.6 oz (158g)
WEIGHT (w/ hood and Tripod mount) 5.8 oz (165g)

Objective Cap

O-LC58 (Optional – use w/o hood)
O-LW67A (included-use w/hood)

Diaphragm Control

Fully Automatic

Notes

SP (Super Protect) Coating, HD PENTAX Coating, Quick-shift Focus, Weather-Resistant

Lens Construction

11 elements in 8 groups

Aperture

f/4.5-5.6

Minimum Aperture

f/22-32

Filter Diameter

58mm

Dimensions

2.8" x 1.6" (71mm x 41mm)

Case

S80-80 (optional)

Hood

PH-RBJ58

Focal Length

18-50mm (equiv. 27.5mm-76.5mm)
Press releases:
Hands-on videos from B&H and Adorama:
Additional images: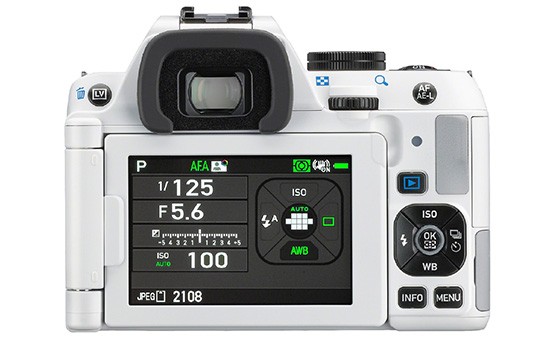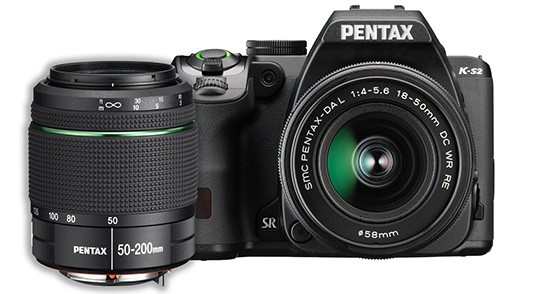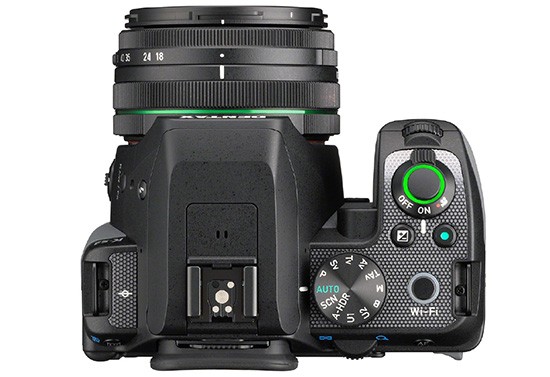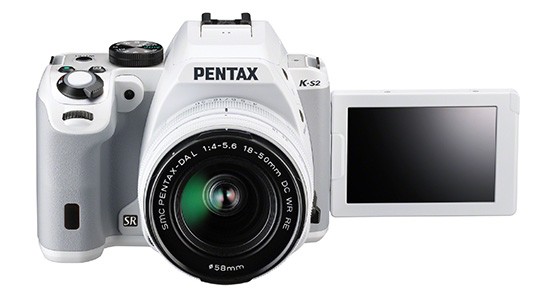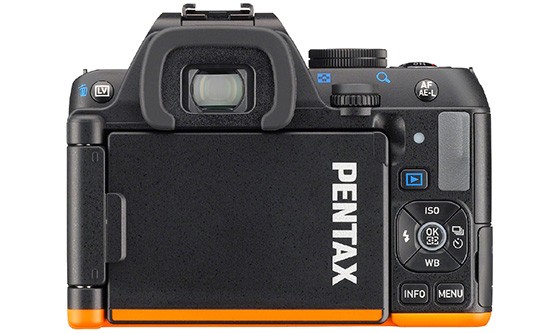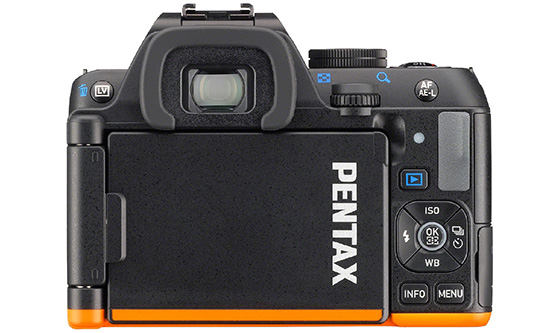 All new Pentax products are currently available for pre-order.