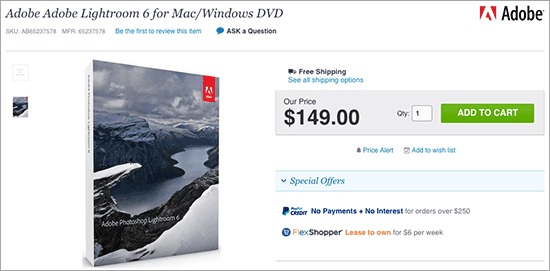 Update: the Lightroom is now officially announced.
Adobe Lightroom 6 / Lightroom CC will be officially released shortly – I think the official announcement will be at noon EST. The official Adobe website is not yet updated, but the new LR6 is already listed at Adorama for $149.
As previously speculated, there will be two LR versions: Creative Cloud subscription for $9.99 (Lightroom CC) and a standalone for $149 (Lightroom 6). The new LR includes several new features: smart preview, HDR, fusion panoramas, dedicated filter brush, face recognition, HTML5 slideshow and CC integration. Lightroom 6 will be compatible with 64 bit Mac and Windows OS. The iOS and Android Lightroom apps will also be updated.