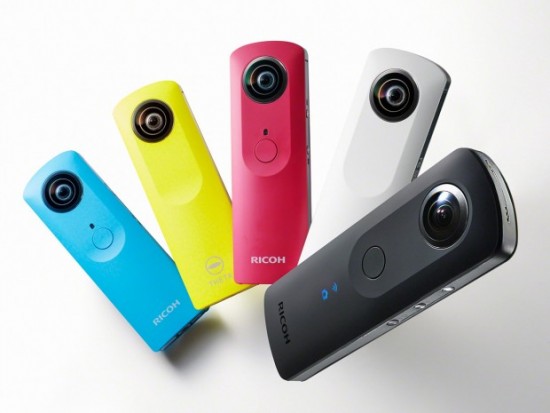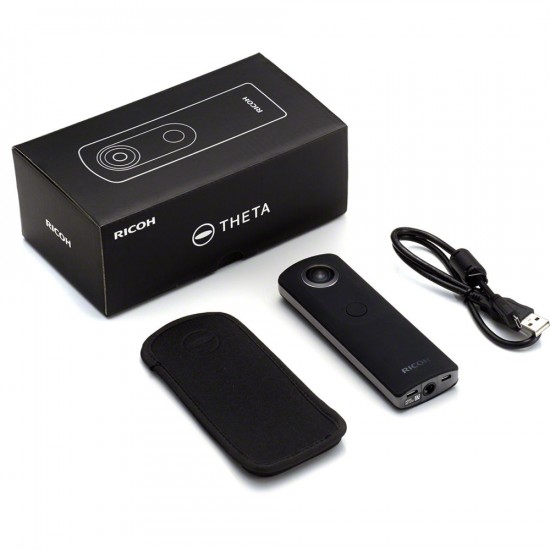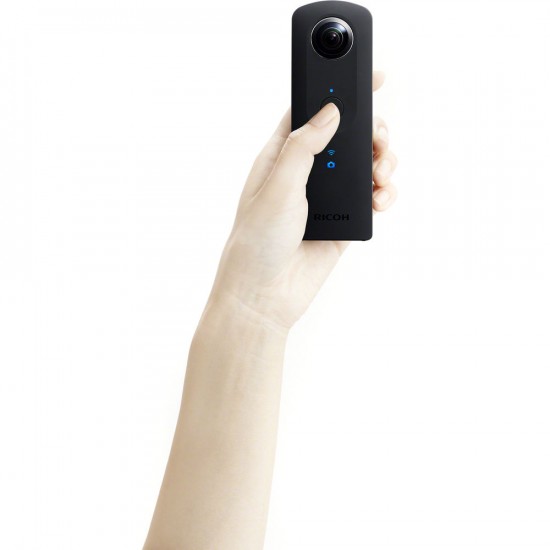 The new Ricoh Theta S 360 degree camera is now officially announced. Shipping will start on November 10th According to Amazon, shipping will start on October 23rd. The price is 346.95. Here are the technical specifications:
Record 360° Spherical Photos/Videos
2 x 12MP 1/2.3" Sensors, 14.4MP Output
Twin Lens System, f/2 Maximum Aperture
Full HD 1080p Video Recording at 30 fps
Live Streaming via USB or HDMI
Auto, Shutter Speed & ISO Priority Modes
ISO 1600 & Manual Exposure up to 1 Min.
Built-In Wi-Fi for Live View and Control
8GB Internal Memory
Google Maps/Street View Compatible
Sunflower island in Setagaya-ku,Tokyo - Spherical Image - RICOH THETA
Additional information (check also Ricoh's website):
Unique twin lens design incorporates lenses on the front and back of the camera to enable full 360° spherical imagery to be recorded with each exposure. Each lens has a maximum aperture of f/2 to benefit working in low-light conditions, and each lens has a fixed focus range of 3.9" to infinity to render nearly all subjects in focus.
Dual 12MP 1/2.3" image sensors provide an interpolated 14.4MP output in order to produce stills with a 5376 x 2699 equirectangular resolution.
Full HD movie recording is supported at 1080p30 (16 Mbps), as well as HD 720p15 (6 Mbps), and live streaming is possible via the HDMI type-D or micro USB connections at 1080p30, 720p30, 720p15, or 480p30 frame rates. When saving video to the internal 8GB memory, up to 25 minute clips or 4GB of video can be recorded at a time.
Auto, Shutter Priority, and ISO Priority exposure modes are available for stills shooting, and auto exposure mode is available for video recording or live streaming.
A sensitivity range of ISO 100-1600 is available for all recording modes to benefit working in a variety of lighting conditions.
When shooting stills, shutters speeds ranging from 1/6400 sec. to 1 minute are possible. Speeds up to 1/8000 sec. are possible in video modes.
Built-in Wi-Fi allows you to connect to a mobile device or tablet in order to gain a live view image, adjust camera settings, and wirelessly transfer stills and video for instant sharing online.
Spherical imagery can be uploaded to the Theta 360 website and shared to Facebook, Twitter, and Tumblr or posted to Google Maps, Google+, and YouTube. The Theta S employs the Google-supported Open Spherical Camera API for full compatibility with Google services, including the ability to publish your photo spheres on the Google Street View app for others to explore.
Integrated lithium-ion battery offers approximately 260 shots per charge, and it can be charged via the included USB cable.
Internal 8GB memory can store approximately 1600 full-resolution stills or up to approximately 65 minutes of 1080p video.