Another website asiae.co.kr | Google translation reports that Samsung will be closing their camera business unit. They have already stopped any camera/lens development and there will be no more new products announced.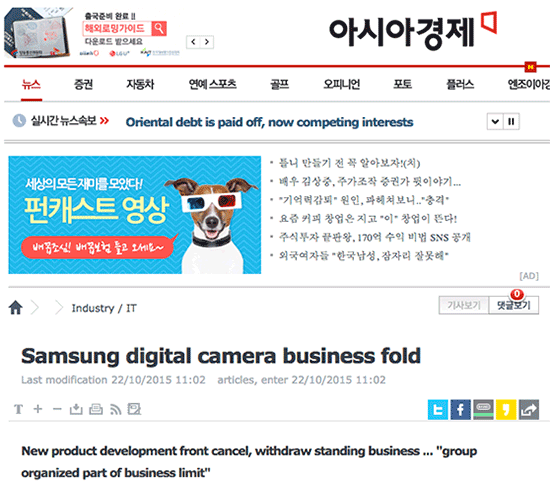 Asiae is an accurate and popular business newspaper in S. Korea.
Last month I reported about another website that reported the exact same thing and Samsung were very quick to deny it.
Many Samsung NX cameras already have up to $500 rebates in the US.