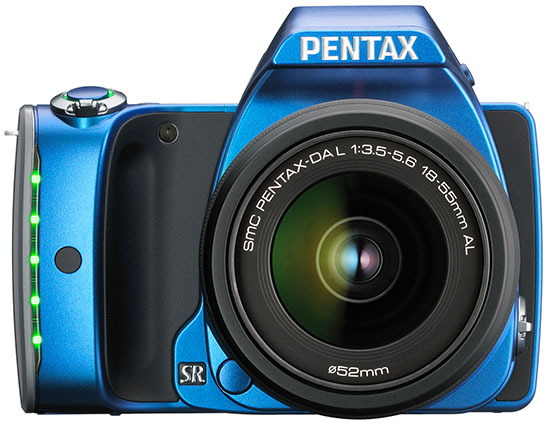 DxOMark published a list of the best lenses for the Pentax K-S1 camera. Here are the results:
Best wide-angle prime: Samyang 24mm f/1.4 ED AS UMC: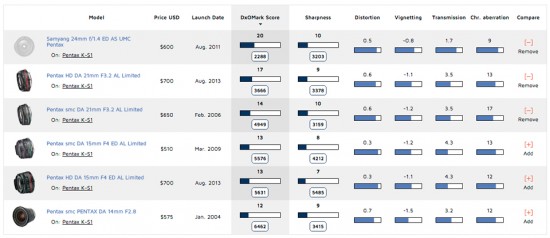 Best standard prime: Sigma 35mm f/1.4 DG HSM A: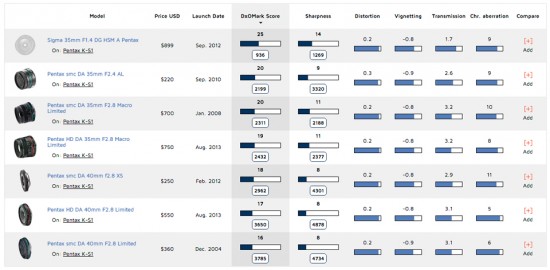 Best telephoto prime: Pentax smc DA Star 55mm f/1.4 SDM: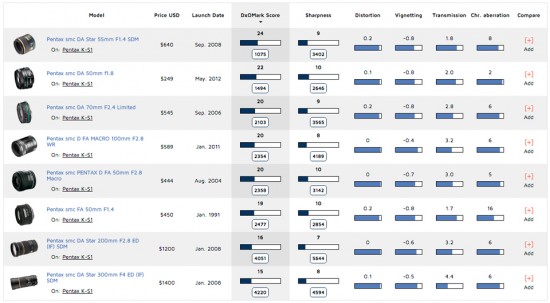 Best wide-angle zoom lens: Pentax smc DA 12-24mm F4 ED AL (IF):


Best standard zoom lens: Sigma 17-50mm f/2.8 EX DC HSM: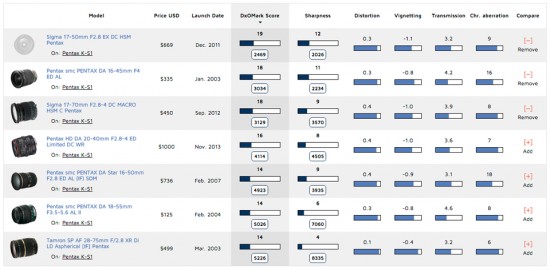 Best telephoto zoom lens: Pentax smc DA 18-250mm f/3.5-6.3 ED AL [IF]:
Conclusion:
"We've tested 21 different prime lenses, featuring "fast" f/2.8 or f/4 apertures, and wide-angle through to short telephoto focal lengths. There's a big range of scores on display, from a high of 25 points to a low of just 12 points, showing the importance of choosing the right optic for your photography.

Also we analyzed 18 zoom lenses on the Pentax K-S1, with scores ranging from a high of 19 points on the Sigma 17-50mm F2.8 to a low of just 9 points on the Tamron 18-200mm F/3.5-6.3 super-zoom. In the wide-angle and standard zoom categories, a number of fixed aperture lenses are available, but if you're looking for a super-zoom or telephoto zoom lens on the K-S1, you'll be restricted to slower variable maximum apertures."