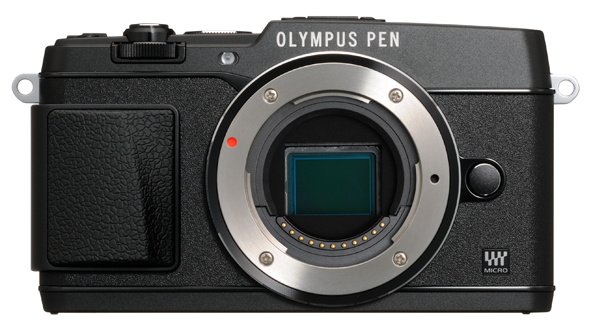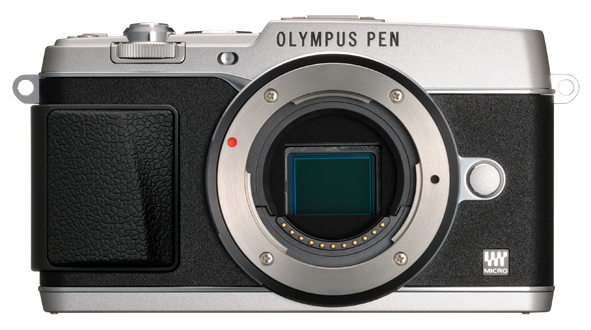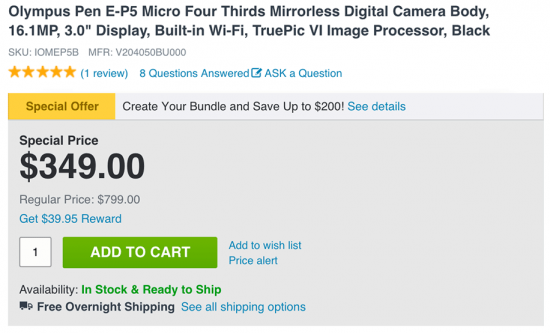 The Olympus Pen E-P5 MFT mirrorless camera is now $349 (regular: $799) plus $39.95 back in reward and free overnight shipping. This deal will expires on 12/31 (while supplies last). The same offer is available also for the silver version.
Update #1: please note that after adding the camera to the cart, the price is still listed at $799, but if you click "proceed to checkout" you will see the $349 price which is also the price at checkout.
Update #2: the same deal is available also at Amazon.