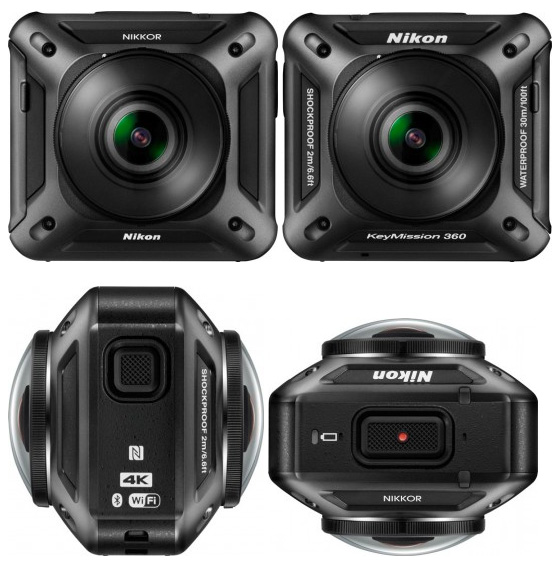 Shortly after Nikon announced their first KeyMission 360 action camera (pricing not yet available), GoPro also confirmed that their own 360º camera is in development. It seems that Samsung is also working on one:
From The Verge:
"Just a few days after Nikon announced a 360-degree camera here at CES, GoPro appears to be ready to do the same. During YouTube's keynote presentation at CES this evening, GoPro CEO Nick Woodman said the company plans to release a "more casual" spherical camera sometime soon."
From Ubergizmo:
"Never wanting to be left out, it looks like Samsung could have a similar device in the works. The company has recently filed a trademark for the name "Gear 360" back in South Korea. Based on the Gear branding, it is definitely not a smartphone, and the 360 also seems to suggest that this could be some kind of camera."