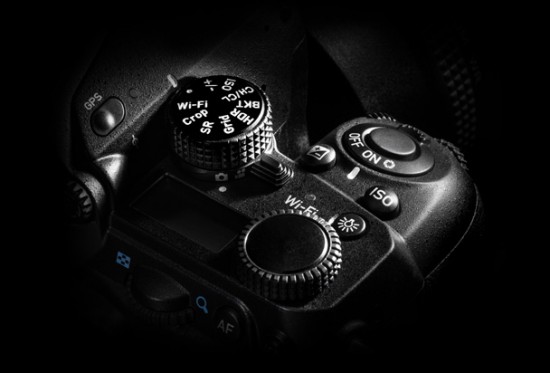 A new update on the upcoming Pentax full frame DSLR camera was published online today together with two new (small) sample photos:
D FA 24-70mm F2.8ED SDM WR: for well-depicted, fine-detailed images
28.01.2016 NEW

The HD PENTAX-D FA 24-70mm F2.8ED SDM WR lens has a 17-element, 12-group optical construction featuring three ED (Extra-low Dispersion) glass elements, one anomalous-dispersion glass element, and three aspherical elements. It delivers high-contrast, high-resolution images with extra-fine details across the image field — from the center to the edges — while effectively compensating for a variety of aberrations.

When mounted on a PENTAX 35mm full-frame digital SLR camera body, this lens can be used as a standard zoom lens, with a zoom ratio of approximately 2.9-times, covering focal-length ranges from ultra-wide angle to standard. It captures unique, eye-catching images with an exaggerated perspective and a wide depth of field, making it ideal not only for sweeping landscapes, but also for confined indoor scenes with limited depth. Its weather-resistant structure prevents the intrusion of water into the interior. When coupled with a weather-resistant PENTAX 35mm full-frame digital SLR camera body, it creates a dependable, durable imaging system that performs superbly even in the rain or mist, or at locations prone to splashing water.
Via PentaxRumors