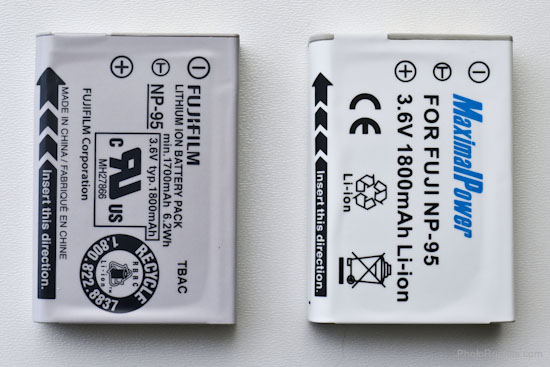 Several readers emailed me with questions about the new regulations for carrying lithium ion batteries on airplanes. Here is a good recap on this topic:
Passenger baggage:
1. Lithium ion batteries carried by passengers in their personal electronic devices, whether in their carry-on or checked baggage, are not affected by this new restriction.

2. Passengers must not pack spare lithium ion batteries in checked baggage. Spares must be packed incarry-on baggage or carried on the person.
Baggage shipped by air as cargo:
3. Lithium ion batteries may no longer be packed in baggage shipped independently as cargo.

4. Lithium ion batteries in mishandled baggage, or excess passenger baggage shipped as cargo, are permitted so long as they also satisfy the requirements of points 1 and 2 above.
Global versus local government and airline requirements:
5. Passengers should verify local government and airline regulations which are set out in order to ensure full compliance with all applicable requirements specific to their voyage.

6. The new prohibition is not voluntary and must be adhered to by all 191 State parties to the Convention on International Civil Aviation (Chicago Convention).
More information on this topic:
The international regulations applicable to air shipments of lithium batteries have changed. The International Civil Aviation Organization (ICAO) has approved amendments to the lithium battery provisions in the ICAO Technical Instructions. Compliance with the new regulations is mandatory effective April 1, 2016. These amendments include:

Passenger Aircraft Ban for Lithium Ion Batteries: All shipments of lithium batteries without equipment are prohibited as cargo on passenger aircraft. As a result, all lithium ion battery shipments must display the Cargo Aircraft Only label. Due to UPS's reliance on passenger aircraft to transport packages in some parts of its network, this change will restrict the origins and destinations available for lithium ion batteries. This limitation does not affect lithium ion batteries packed with or contained in equipment.

State of Charge Limits: A 30 percent state of charge (SOC) limit on lithium-ion cells and batteries, including Section II cells and batteries, will now apply. This does not apply to batteries packed with or contained in equipment.

Restrictions on Package Quantity: A shipper is not allowed to offer more than one Section II package (batteries only) per consignment.

Restrictions on Overpacks: Overpacks may contain no more than one Section II package - 8 cells or 2 batteries - (batteries only).

Battery Package Separation: A shipper must offer lithium battery shipments (batteries only) separately from other cargo.

These amendments are detailed in a lithium battery update document found on the International Air Transport Association (IATA) website:http://www.iata.org/whatwedo/cargo/dgr/Documents/lithium-battery-update.pdf.

For additional information regarding the shipment of lithium batteries, please contact the UPS Hazardous Materials Support Center at 1-800-554-9964.