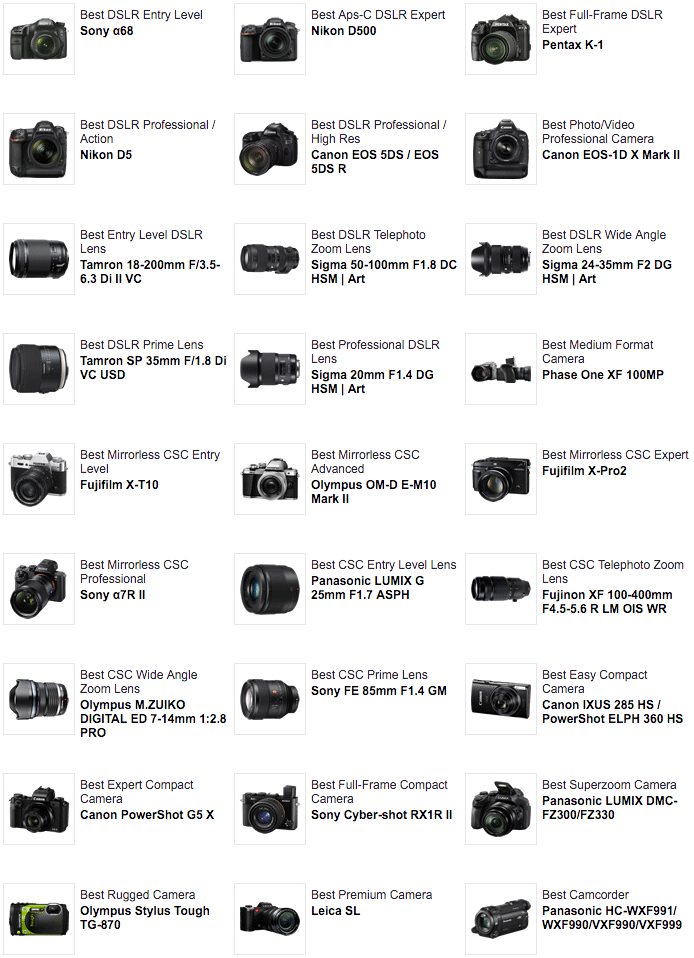 TIPA (Technical Image Press Association) announced their 2016 awards:
Editors from the Technical Image Press Association (TIPA) member magazines recently met for their General Assembly to vote for the best photo and imaging products launched by the industry in the last 12 months. The voting took place during the General Assembly that was held on 1st April 2016 in San Francisco, USA. The trophies for the 26th year of TIPA Awards will be presented to the winning companies during Photokina in Cologne, Germany on the 20th September.

TIPA membership comprises 27 leading photo and imaging magazines from 15 countries on five continents. TIPA also has a cooperative partnership with the CJPC (Camera Journal Press Club), representing top photography magazines in Japan.

The TIPA Awards are renowned as the most influential photo and imaging product awards in markets around the world. All products and their advertising media bearing the TIPA Awards logo indicate that these have passed evaluations by TIPA's technical committee and magazine editors. A TIPA Awards endorsement is the highest accolade for any photo and imaging product.