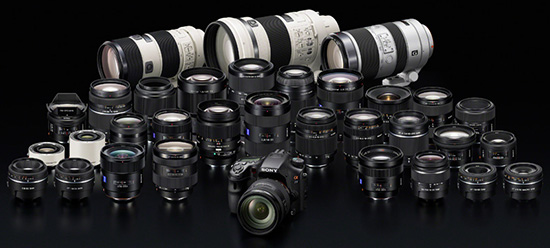 Every few months I receive a tip about the end of the Sony A-mount. At the same time rumors about a mystical successor of the Sony a99 camera are being reported by questionable sources/websites. Is the Sony A-mount dead? I think so. Many Sony fans will disagree and I understand this. Yes, Sony did announce the a68 last year (camera body still not available in the US), but with its plastic mount it was more of a joke than a serious piece of photo equipment. Maybe Sony still needs to sell their A-mont lenses before they can officially discontinue it and this is why they have been re-confirming that the A-mount is alive (there's also an adapter for all hardcore A-mount fans).
This is the email I received recently from a reader that confirms my theory:
Sony's A-Mount Future
I have a friend who just returned from a Sony camera presentation where the a-mount wasn't mentioned at all. As an A-mount user he inquired why the camera system wasn't covered. The presenters said in no uncertain terms that they'll be no future A-mount products. He asked why this hasn't been announced, and the response he got was pretty cold. They intend on off-loading the remaining stock onto customers.
Sony has ceased work on the development of a new a-mount body and lens. The a-mount is no longer seen as a viable platform by Sony executives, because it now represents less than 1% of all interchangeable camera lens sales.