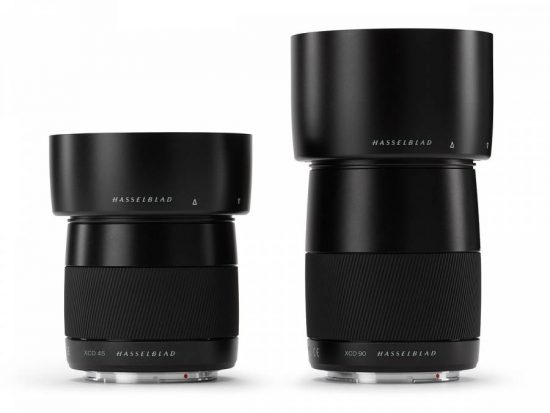 In addition to the already announced XCD 45mm f/3.5 and 90mm f/3.2 medium format mirrorless lenses (pictured above) for the X1D camera, Hasselblad will announce a new XCD 30mm lens at the Photokina show in two weeks – this is according to a recently published interview with Pontus Arvåsen (product designer at Hasselblad) – see this YouTube video at the 18:00 minute mark.
Hasselblad's CEO also promised new XCD zoom lenses.
See this post for more information on the other new Hassleblad products to be shown at the 2016 Photokina show that will start in exactly two weeks.