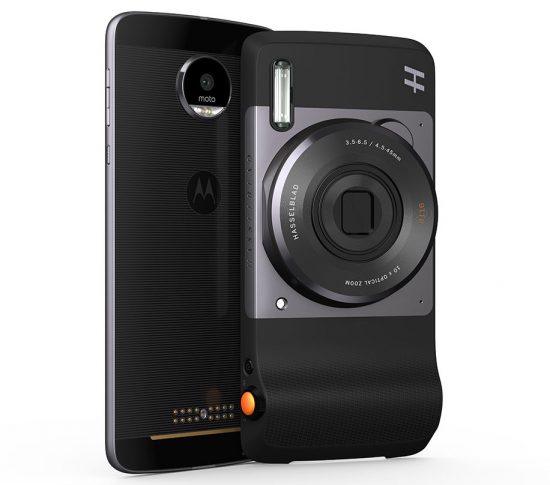 Hasselblad officially announced the previously rumored True Zoom camera module for smartphones together with some new collaborations with ALPA and Sandqvist. The specs of the camera module are:
12MP 1/2.3″ CMOS sensor
25-250mm f/3.5-6.5 lens
ISO range: 100 to 3,200
1080p HD video
Hasselblad also promises a new special limited edition camera to be announced at the Photokina show in 3 weeks:
"At the Photokina fair in Cologne in September, Hasselblad will be celebrating the Hasselblad Masters winners as well as extending the 4116 Collection with a special edition camera and an innovative concept study."
Here is the full press release and few hands-on videos:
Hasselblad celebrates 75 years at the pinnacle of photography with the '4116 collection'
Iconic brand launches range of products and collaborations to celebrate anniversary
Celebrating 75 years at the forefront of photography, Hasselblad is proud to announce the launch of the '4116 Collection', a new range of products and special brand collaborations to mark this anniversary. Since 1941, Hasselblad has been at the forefront of the imaging industry. This year, the '4116 Collection' celebrates the past, while looking forward to the future.
Innovation and Iconic Design
Drawing on Victor Hasselblad's philosophy of innovation and design, Hasselblad launched two completely new products earlier this year. In April, the H6D was introduced, a medium format camera designed from the ground up with an all-new electronic platform. A ground-breaking move followed with the launch of the X1D, the world's first compact mirrorless medium format camera. The X1D is a 50MP camera weighing less than half that of a conventional digital medium format camera. Inspired by the brand's iconic design heritage, the camera is ergonomic and compact – offering a handling experience unlike any other. The X1D combines portability with excellent optical quality for which the brand is renowned.
In addition to the expanded product offering, Hasselblad has teamed up with like-minded partners to create exciting new product collaborations to celebrate the 75th anniversary. Hasselblad is working across a broad spectrum of brands within the imaging world that share the principles of innovation and design.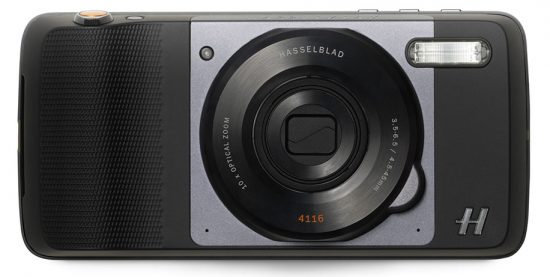 Moto x Hasselblad : Transforming Mobile Photography
Hasselblad has teamed up with Motorola to revolutionise mobile photography with the 'Hasselblad True Zoom' – a 10x optical zoom Moto Mod™ compatible with Moto Z smartphones. The 'Hasselblad True Zoom' instantly snaps on to the Moto Z smartphone using magnets. It offers a physical shutter, Xenon flash and zoom, making it easy to capture incredibly detailed images in any environment.
The 'Hasselblad True Zoom', which was designed by Hasselblad in Sweden in collaboration with Motorola in Chicago, delivers a superior imaging experience with excellent ergonomics for superior handling and control. The optics and imaging process have been optimised by Hasselblad engineers. The mod allows users to shoot raw images which can be edited using Hasselblad's Phocus software. Phocus is designed to be intuitive and easy to use. It gives users the tools to edit images for the highest quality image output.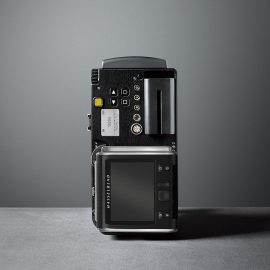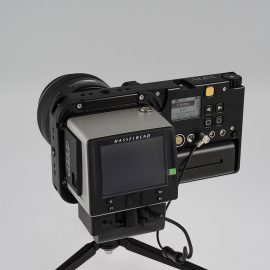 ALPA x Hasselblad: Sharing Expertise
Hasselblad and Swiss camera maker ALPA have formed a collaboration allowing an unprecedented exchange of expertise and technical information. With a shared philosophy of superior design and precision engineering the partnership grants ALPA access to Hasselblad's technical documentation regarding their cameras and lenses. It allows ALPA to adapt its technical cameras to achieve optimal system compatibility and integration.
The partnership enables optimised integration of all ALPA technical cameras with both Hasselblad digital backs from H System and CFV as well as Hasselblad HC/HCD lenses in the existing and future products.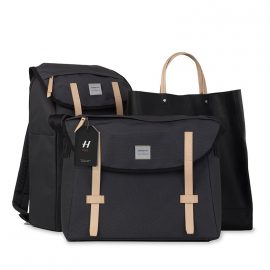 Sandqvist x Hasselblad: Design Meets Functionality
Hasselblad has fostered a relationship with Swedish accessories brand, Sandqvist, creating functional, stylish camera bags to accent the Hasselblad range of offerings. This partnership utilises the strengths and expertise of each brand. Sharing a distinctly Nordic philosophy, Sandqvist is intrinsically inspired by the natural landscape of Sweden. Hasselblad is profoundly proud of its beginnings in Gothenburg and its Swedish heritage plays an integral role in everything the brand does.
The Sandqvist x Hasselblad design are tasteful, minimalist and supremely functional. The collection consists of three high quality bags, created by Hasselblad and Sandqvist, and will be launched at the photokina fair in September. The bags will be available from the beginning of October 2016 and will be sold through Sandqvist's existing distribution channels and through selected Hasselblad dealers.
Hasselblad CEO, Perry Oosting, commented on the 4116 collaborations:
"This is an extraordinarily special year for Hasselblad. We're celebrating 75 years at the forefront of photography, honouring our past while looking forward to the future. We're immensely proud of our extended product range and it's a pleasure to align with some of the finest brands in their respected fields to create a diverse range of products. Hasselblad values craftsmanship and quality, and whether it's mobile technology or accessories, this is what we looked for when creating the 4116 Collection."
More to Come
At the photokina fair in Cologne in September, Hasselblad will be celebrating the Hasselblad Masters winners as well as extending the 4116 Collection with a special edition camera and an innovative concept study.