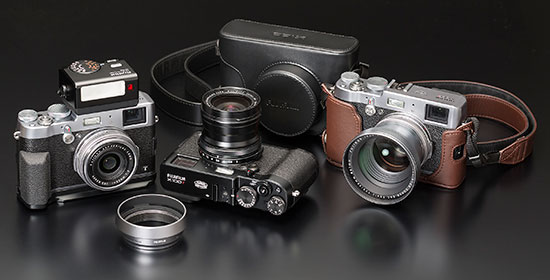 After the Fuji X-T10 and X-T1 cameras were recently listed as discontinued at the official Fujifilm Japan website, now also the X100T model is listed as discontinued at DigitalRev: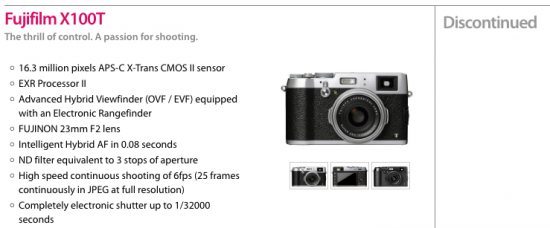 We did not see a X100T replacement at Photokina as some websites have been suggesting for months. The next X100 model is expected to finally move away from the 16MP sensor and hopefully get some of the latest tech from the latest X-Pro2 and X-T2 models.
The X100T is still available in stock in the US.