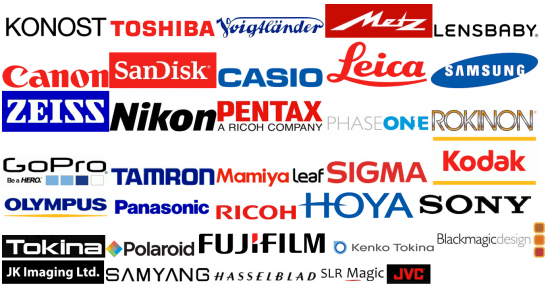 According to this market research, global demand for digital photography market was valued at around USD 77.66 billion in 2015 and is expected to reach approximately USD 110.79 billion in 2021, growing at a rate slightly above 6.1% between 2016 and 2021:

Sarasota, FL, Dec. 27, 2016 (GLOBE NEWSWIRE) -- Zion Market Research has published a new report titled, "Digital Photography Market (Photo Processing Equipment, Interchangeable Lenses, Camera Cell Phones, Non Reflex and Others) for Photography Software, Photo Looks, Photo Processing and Others Applications: Global Industry Perspective, Comprehensive Analysis and Forecast, 2015-2021". According to the report, global demand for digital photography market was valued at around USD 77.66 billion in 2015 and is expected to reach approximately USD 110.79 billion in 2021, growing at a CAGR of slightly above 6.1% between 2016 and 2021.
Digital photography is expected to witness rapid growth during the forecast period due to the growth of advanced social networking sites and photo sharing sites such as Instagram, facebook, Pinterest, and tumbler. Applications and services such as photo editor and adobe photoshop are surging the demand of digital photography market because digital images can be easily displayed, printed, stored and edited. Digital photography allows consumers to take professional quality photos themselves.
Different applications of digital photography are business, science, professional photography, security surveillance, art, recreation, data storage, automotive, machine vision, and photo books. Medical visualization expected to experience significant growth in the digital photography market.
One of the major competitions for digital photography market is improved the quality of smart phone's cameras. Nonetheless, niche markets such as sports, events, church directory photography are fuelling demand of digital photography across the globe.
Traditional cameras offer several disadvantages compared to digital cameras. There is always the requirement to carry photo film and number of batteries while using traditional cameras. This has been overcome by digital photography as it has a lot of storage capacity without of the need of film. Digital photography is different from conventional photography as digital photography can perform automatic registrations of images without developing the film. Technological advancement in cameras such as Wi-Fi enabled camera and GPS for automatic registration of the location of the photograph are stimulating demand of digital photography worldwide.
Digital photography is creating new and profound opportunities around the world. Asia Pacific acquired the majority share of digital photography market due to increasing trend of photography in photo sharing sites and networking sites. This offers the tremendous opportunity to upsurge the demand of digital photography worldwide. Asia Pacific is expected to be the fastest growing regional market for the digital photography due to the growing economies in the region such as China, Japan, South Korea and India, among others. Rapid economic development in the region, increasing citizen prosperity and affordability of communications services is playing a key role in the growth of this market. Technological advancement and different applications of photography will surge the demand of digital photography market during the years to come.
Asia Pacific is estimated to account for a significant share in the global digital photography market closely followed by North America. Asia Pacific digital photography market has grown significantly an accounted for around 32% share of total shipment in 2012. This growth is mainly supported by steady income in India, China, and Southeast Asian countries. Japanese corporations are spending considerably in R&D section to enhance novelties in digital cameras.
Digital photography market in developed regions such as North America and Europe are anticipated to benefit from the growing demand for replacements. Consumers in these regions are replacing their compact built-in lens cameras with the latest interchangeable lens cameras. Germany was the largest digital camera market in Europe, with estimated sales of 8.7 million units in 2012.
Rest of the world is also expected to grow over next few years due to strong product penetration in Latin America. Brazil is also expected to offer a potential opportunity for digital photography market growth in near future.
Some of the major industry participants are Nikon, Sony, Canon, Kodak, Panasonic, and Samsung Electronics. Other prominent vendors include Casio Computer, Sigma, Fujifilm, Hewlett-Packard, Toshiba, Leica Camera, Ricoh, Seiko, Olympus, Epson, and others. Canon Inc. and Nikon are leading the digital photography market with significant share. The 3D cameras are found in a limited number of camera models like Panasonic, Olympus, and Sony.