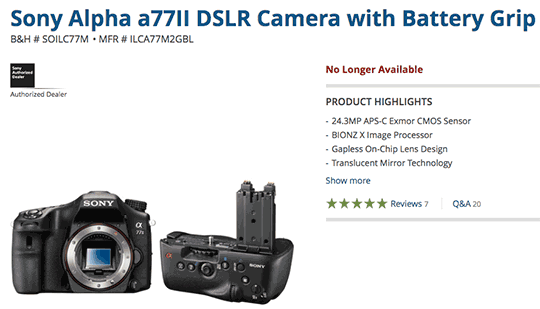 A small note to our readers: just because B&H listed the Sony a77II camera & battery grip combo as "no longer available", it does not mean that the camera is now discontinued and a replacement is coming soon. You can still buy the a77II today in multiple configurations in different stores:
Update: B&H confirmed that the Sony Alpha a77II camera is not discontinued yet.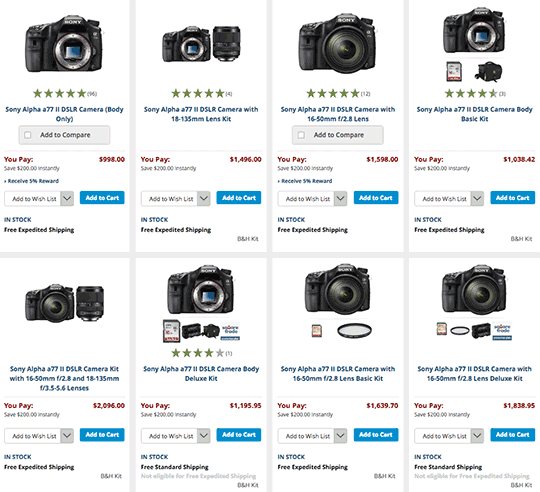 The Sony Alpha a77II camera was announced on May 1st, 2014 and so far I have not seen any credible rumors about an imminent replacement.