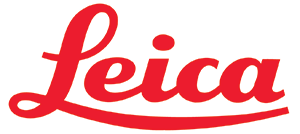 This week both Leica and Fuji will announce new products. I already reported most of the details, but there is always room for a surprise – especially from Leica.
Here are the expected/rumored prices for the two Fuji XF lenses courtesy of FujiAddict:
Fujinon XF 50mm F2 R WR $449 (shipping mid February)
Fujinon XF 80mm F2.8 R LM OIS WR Macro 1:1 $1,199 (shipping the end of September)
Here is the updated pricing for the GF lenses that will be released later in 2017:
Fuji GFX 50S body only incl. EVF: $6,499
Fujinon GF 32-64mm f/4 lens: between $2,299-2,399
Fujinon GF 63mm f/2.8 lens: $1,499
Fujinon GF 120mm f/4 macro lens: between $2,599-2,699
Fujinon GF 23mm f4 R LM WR (Mid 2017) $2,599
Fujinon GF 45mm f2.8 R WR (Late 2017) $1,699
Fujinon GF 110mm f2 R LM (Mid 2017) $2799
The prices of the new Fujifilm X-T20 and X100F cameras are expected to be very close to their predecessors: $800 for the X-T20 and $1,299 for the X100F.
Via FujiAddict