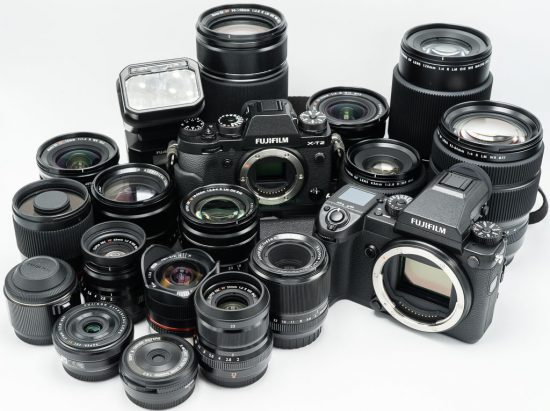 In the past 12 months (starting from January 2016) Fujifilm updated almost all of their camera lines (X100F, X-T20, X-A10, X-A3. X-T2. X70, X-Pro2, X-E2S, XP120) and announced a new medium format camera. Fuji recently updated their X-mount lens roadmap with two new lenses for 2018. So what is coming next?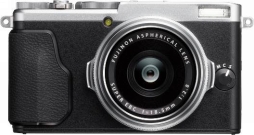 There are some rumors online that a new X80 camera will be announced to replace the current X70 model that was introduced last year (pictured above).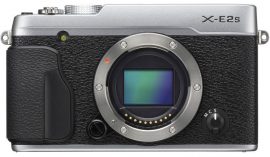 Another possibility for a potential refresh is a new Fuji X-E3 camera (the last X-E2S version pictured above was just a minor upgrade). The Fuji X70, X-E2S and X-A10 cameras are the only models that still have the old 16MP sensor – another reason why we may see them replaced next.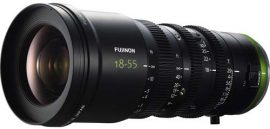 I actually laughed when a reader sent me an email about Fuji working on a $5,000 APS-C camera… even Leica will not dare to sell a $5,000 APS-C camera. I am sure those plans will get "canceled" very soon just like many other fake stories… unless Fuji is woking on a video camera as recently suggested by FujiAdict:
Maybe the Fujifilm X-T2 will see internal Log by the time this lens is available in X-mount and some updated video features. If it does I might pick one up. We could also see a FS style camera from Fujifilm in the future since they are getting serious about video.
For a detailed and serious Fuji GFX coverage, follow FujiAddict and the Fujifilm GFX Owners group on Facebook.
Picture credit: FujiAddict