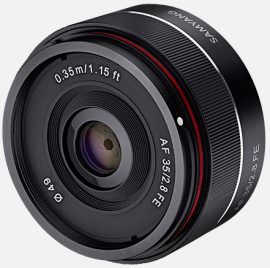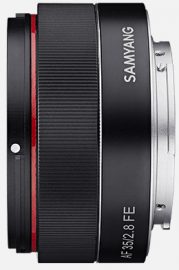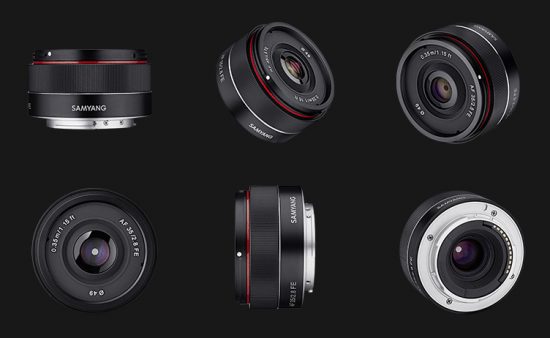 Samyang announced a new AF 35mm f/2.8 FE full frame autofocus mirrorless lens for Sony E-mount. This lens was first displayed at the 2017 P&I show in April. The US price of the new lens is $399, which is half price of the Sony Sonnar T* FE 35mm f/2.8 ZA lens.
Update: the lens is now available for pre-order.
Technical specifications, MTF charts and lens design (click for larger view):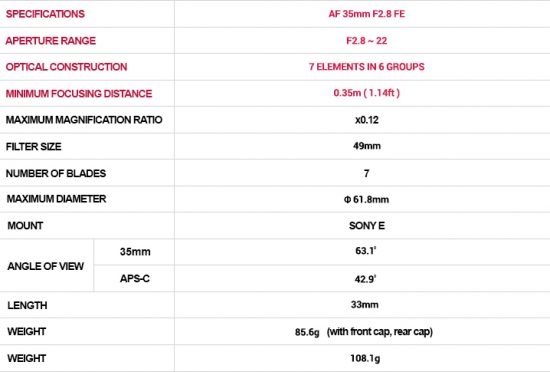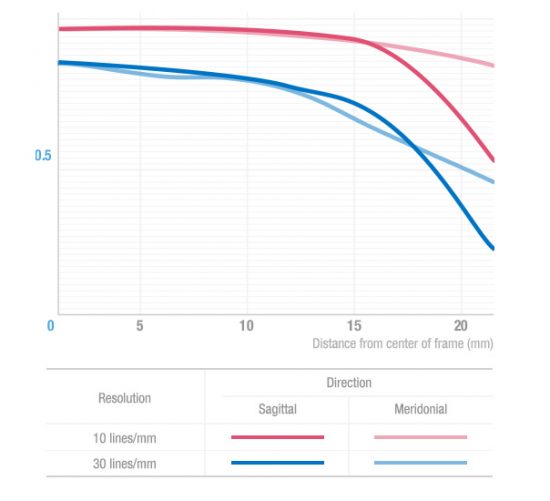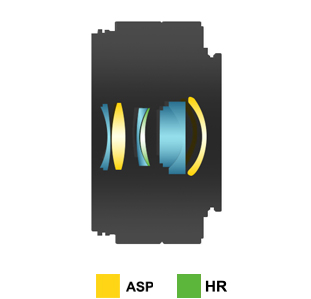 Just a reminder that comparing MTF charts between different manufacturers is useless because they all use different ways of measuring and representing data. Additional information on the Samyang AF 35mm f/2.8 FE lens:
A tiny lens with a mighty performance, Samyang AF 35mm F2.8 FE is ideal for daily photography as well as travel photography. This new compact and lightweight lens, together with the existing AF 14mm F2.8 FE and AF 50mm F1.4 FE lenses, now expands Samyang's autofocus lens line-up to three.

The AF 35mm F2.8 FE weighs just 85g and measures 3.3cm in length, without the hood and rear cap. Thanks to Samyang's exceptional optical technology, its compact size is packed with features for outstanding image quality. Featuring seven elements in six groups, two aspherical lenses and one high refractive lens plus Ultra Multi Coating to minimise aberration and unnecessary light dispersion, the lens delivers high resolution from the centre to the corners of the image.

Perfect Partner for Everyday Photographers

This new lens is specifically designed to work in harmony with full frame mirrorless cameras in Sony E mount. For full frame sensors, the focal length resembles the human eye the most. For APS-C types for Sony alpha 6000 and 5000 series users the lens is equivalent to approximately 52mm, which is also one of the most popular focal lengths among photographers.

Portability with mighty performance and a 35mm focal length makes this lens the best choice for daily photographers who want to capture every memory as a high quality image. The autofocus is fast and accurate and is ideal for the capture of outdoor events such as hiking, sports events and landscape photography. It also has a minimum focusing distance of 0.35m and is ideal for street, portrait and close focus photography.
Sample photos can be found here and here. The Samyang lens catalog can be downloaded here.