Zeiss is rumored to bring back their Biotar lenses (specifically the Biotar 1.5/75). Recently (April 2017) there was a new trademark registration for the name Biotar: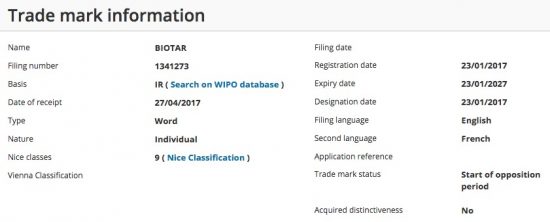 Update #1: the Biotar name could be trademarked by Meyer Optik Görlitz (Globell Deutschland, subsidiary of the 'net SE' group, is the company behind the Meyer-Optik Görlitz venture).
Update #2: I can now confirm that a new Biotar 75mm f/1.5 lens will be announced soon.
Via LeicaRumors