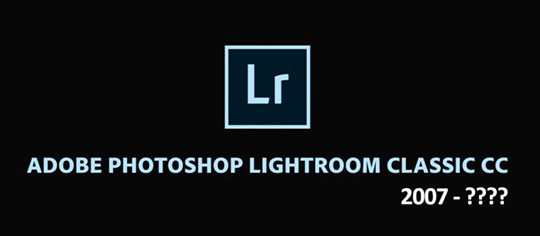 Adobe published a new set of Q&A regarding their latest Lightroom announcement and the decision to kill the Lightroom 6 standalone version. In the Q&A Adobe made another promise that they will "remain committed to investing in Lightroom Classic in the future". They made a similar comment before regarding the standalone version of Lightroom, but after I published my post some people decided to argue the meaning of the word "indefinitely". Anyone who has followed Adobe in the past few years knows that this move is revenue driven and it was just a matter of time before they move everything to the cloud. I even remember seeing a comment (or was it a tweet?) from Tom Hogerty (Adobe Photo Product Manager) where he said that as long as he is in charge, there will be a perpetual license version of Lightroom (if somebody can find the link, please post in the comments section).
The current Adobe CC plan rates can be found here. You can get a free Lightroom trial on this page. The last three versions of Lightroom can be downloaded here (see also this link for more information).
Here is the full text of the Q&A session published by Adobe and an interview with Tom Hogerty:
How does this update affect my old Photography/Creative Cloud Plan?
TH: Within the Creative Cloud Photography plan we've updated the Lightroom you know and love to include performance and editing enhancements in a new version called Lightroom Classic. We added new Lightroom CC and a small amount of storage for you to experiment and try out the new cloud-based Lightroom offering. The Creative Cloud Photography plan – Lightroom Classic, Photoshop CC, and now the new Lightroom CC plus Adobe Spark – is still $9.99 per month. There is also a new Lightroom CC plan that is $9.99 per month that does not include Lightroom Classic or Photoshop CC but does include 1TB of cloud storage for your photography library.
Lightroom Classic
Is Lightroom Classic being phased out? How long will it be until Adobe kills Lightroom Classic?
TH: No, we're not phasing out Lightroom Classic and remain committed to investing in Lightroom Classic in the future. We know that for many of you, Lightroom Classic, is a tool you know and love and so it has an exciting roadmap of improvements well into the future. But please hold us accountable as we make updates in the following months and years to let us know if we're meeting your expectations.
Lightroom CC
Does everything have to be synced to Lightroom CC or can users pick and choose what content syncs with the cloud?
TH: For this 1.0 release, everything imported is intended to upload to Creative Cloud. We clearly understand that there are situations where a customer would not want all of their images uploaded to Creative Cloud so let's talk about those situations and how we can address them. In the case where a customer doesn't want any images in the Creative Cloud, Lightroom Classic is and will continue to be an excellent workflow choice.
Lightroom Tech Questions
Some users have about 8TB worth of photos. How do they fit that into 1TB of space?
TH: We have plans available for 1TB, 2TB, 5TB and 10TB right now at $9.99 per TB per month. Let us know if you want more.
What if you don't have superfast, unlimited Internet to sync everything? Won't it likely take days to upload a full shoot of raw files to a cloud server?
TH: Upload times depend on your bandwidth but you can still start working on your images immediately. If your bandwidth is not going to support your current volume of photography, Lightroom Classic is and will continue to be an excellent workflow choice.
Lightroom 6
Why did you abandon the Lightroom standalone version?
TH: Customers are overwhelmingly choosing the Creative Cloud Photography plan as the preferred way to get access to Lightroom. We're aligning our investment with the direction our customers have signaled over the last several years.
Via Petapixel