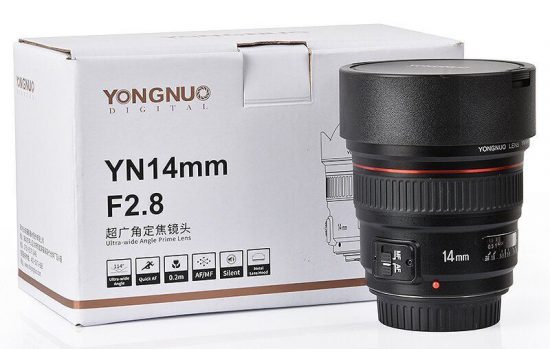 When I first broke the news about the new Yongnuo YN 14mm f/2.8 ultra-wide lens, the pricing was not yet available. The lens is now listed for sale on eBay for $512 and $650 but I expect this price to drop once Amazon and B&H start selling it.
Update: the Yongnuo YN 14mm f/2.8 lens is now in stock at Amazon.
The Nikon version of the 14mm lens is not yet available (the Nikon version of the Yongnuo YN 85mm f/1.8 lens is also not yet available). The good news for Nikon shooters is that the latest Yongnuo YN 40mm f/2.8N pancake lens for Nikon F-mount is now in stock for $87.98.