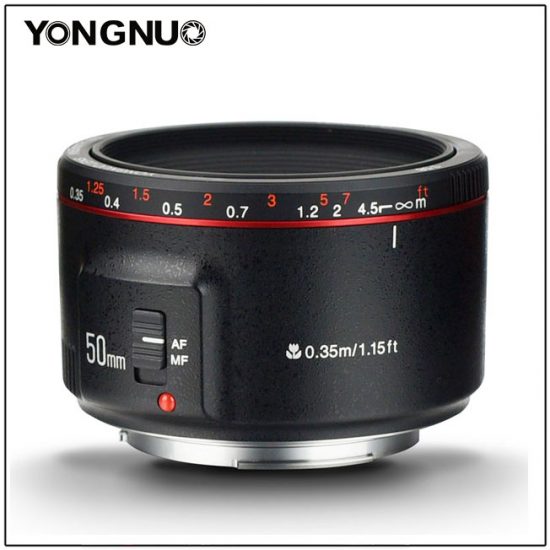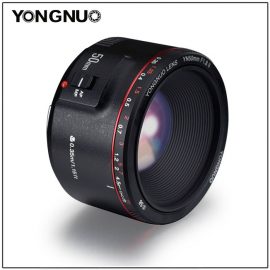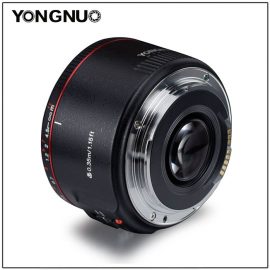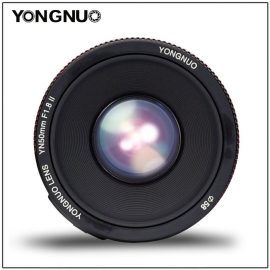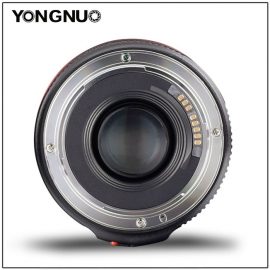 Yongnuo announced a new version II of their YN 50mm f/1.8 lens (Yongnuo YN 50mm f/1.8 II). The new model is already listed for sale on eBay for around $74 (only Canon mount available so far). The previous version of this lens was introduced back in 2014.
Additional information:
Supports USB-free Firmware Upgrade 
The firmware of the lens can be upgraded through the camera instead of using USB port, which not only meets the requirements of firmware upgrade and appearance design but also avoids the incompatibility problems caused by different computer operating systems.(Note: this function needs to be supported by camera)
F1.8 Bright Aperture
Maximum aperture F1.8, bokeh effect is easily achieved, which brings you more fun during photographing.
New Mechanical Structure, New Coating Technology
YN50mm F1.8 II has all the product advantages of the last generation. By improving the mechanical structure and coating technology, its focus accuracy, auto-focus speed and light transmittance are increased. Furthermore, it can control backlight ghost and glare.
Durable Metal Mount
YN50mm F1.8 II adopts chrome-plated and high-accuracy metal mount. It's wearable, corrosion-resistant, and highly consistent with the body of the camera.
0.35m Closest Focusing Distance
Compared with the first generation, the closet focusing distance of YN50mm F1.8 II is shortened to 0.35m. You can get closer to the object for photography and enlarge the object.
Focus Modes: Auto Focus (AF) and Manual Focus (MF)
YN 50mm F1.8 II supports autofocus and manual focus. The focus mode can be selected according to practical requirement.
Focus Distance Indicator is convenient for you to estimate the distance and the depth of field.
YN50mm F1.8 II has 7pcs of aperture blades, which helps to take pictures of circular defocused spots or helps to stop down and take pictures of 14-star effect.
Yongnuo products are sold at B&H and Amazon.
Via Yongnuo (thanks for the tip CameraQuest)