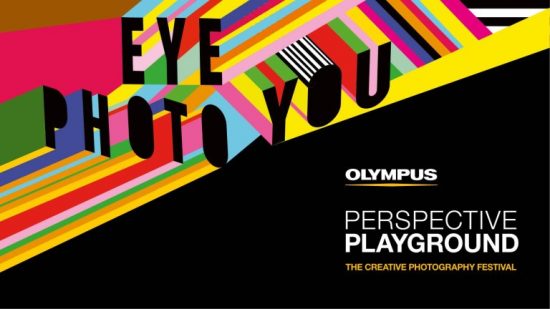 The Olympus press conference at Photokina was sad to watch. The company had nothing to announce or show, not even a prototype or an updated roadmap. After Panasonic joined the new L-alliance together with Leica and Sigma, Olympus released a press release emphasizing their commitment to the Micro Four Thirds format (the press release is available at the bottom of this post).
The rumor is that Olympus was invited to join the L-alliance in January, but they decided to stay out.
Olympus may soon announce a new special edition camera or lens for their Micro Four Thirds 10 years anniversary (2008-2018). A major Olympus announcement is expected in 2019 for the company's 100 year anniversary (October 12th, 1919).
Olympus didn't have a booth at the 2018 Photokina show, instead they had this "Olympus Perspective Playground":
Flashback – Olympus revenue from mirrorless cameras is down 11% YoY:
Olympus Q1 financial results: revenue from mirrorless cameras is down 11% YoY (plus the latest financial results from Nikon and Fuji)
Fuji, Olympus, Panasonic and Ricoh combined have less than a 13% global market share:
2018 Canon, Nikon and Sony market share (latest Nikkei, BCN and CIPA reports)
Here is the full Olympus press release for Photokina:
Cologne, 09/25/2018 | Press Release | Camera & AudioOlympus invites Photokina visitors to experience the benefits of their interchangeable lens cameras at the Perspective Playground
Olympus opens Perspective Playground at Photokina 2018 with commitment to delivering the most mobile camera system
In a press conference at Photokina 2018, Olympus today emphasized their role as innovation leader in the mirrorless camera segment. Olympus confirmed their commitment to support the personal mobility and spontaneity of photographers with a professional camera system boasting great image quality while still being compact and featuring light weight. Olympus management members Shigemi Sugimoto and Stefan Kaufmann explained the Micro Four Thirds sensor standard to deliver the best platform for this value proposition and invited all Photokina visitors to experience the benefits at the Olympus Perspective Playground at Photokina 2018.
---
Join the NEW L-FORUM.COM (also on Facebook and Twitter)