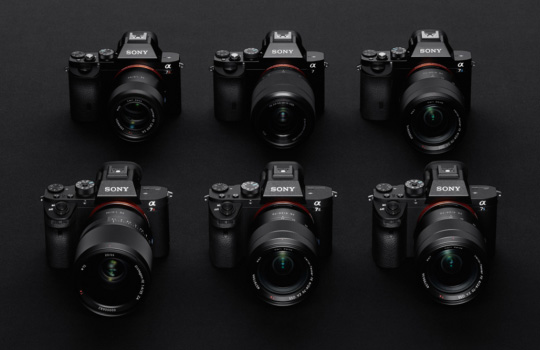 In a recent Photokina interview with Leica executives on the new L-Mount Alliance (already covered here), Stephan Schulz from Leica Camera AG claimed that the Sony E-mount was not designed for full-frame mirrorless cameras:
Was the L-mount initially designed for APS-C?

No. It was not. The L mount was developed in order to have all kind of autofocus optics for full frame with sufficient diameter. And on the other side, in order to realize to compact lenses for APS as well. It was not developed for APS. It was always designed with full frame in mind, even though we came to market with APS first.

Similar to Sony's E mount?

Not exactly. That's a big difference with the L-mount versus the Sony E mount. They started the mount with the NEX, which was APS. But, we assume that Sony wasn't focused on full frame at that time due to the mount diameter. The Leica L-mount is much bigger which gives us more flexibility.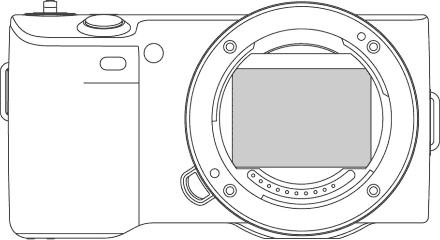 This should not be a surprise because I clearly remember the speculations from 2013 on whether the Sony NEX APS-C cameras with E-mount can cover a full frame sensor.
Update – see also this related post:
More on the claim that Sony E-mount was not designed for full-frame mirrorless cameras
All of the latest full-frame mirrorless mounts (Z-mount, L-mount, RF-mount) are significantly bigger when compared to the E-Mount, which just confirms what Stephan Schulz claimed: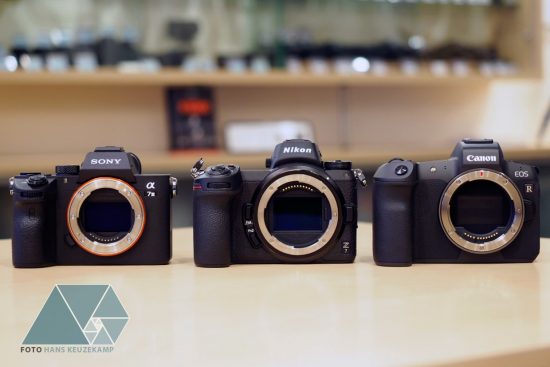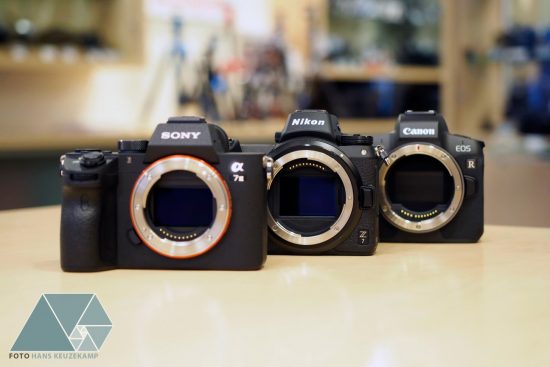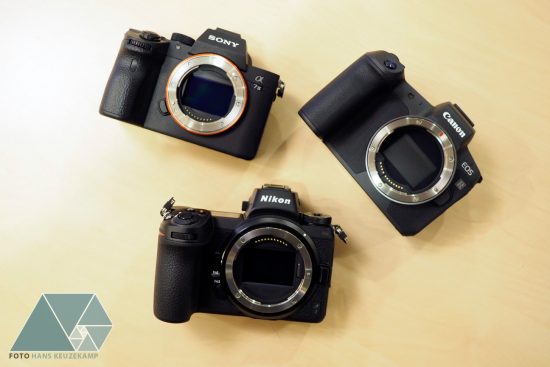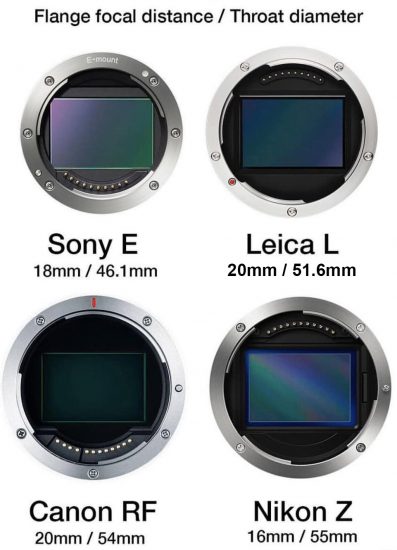 Source: Reddotforum, via l-forum.com
---

Join the new L-FORUM.COM (also on Facebook and Twitter)