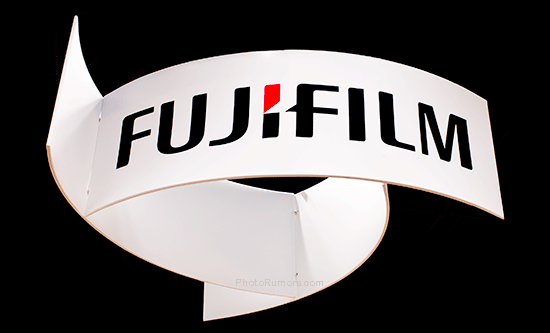 Dpreview published their interview with Toshihisa Iida, General Manager of Fujifilm's Optical Device and Electronic Imaging Products Division. Here is the excellent recap from FujiAddict:
Fujifilm has announced many important X cameras at Photokina including the X100 and GFX50S
Fujifilm will never enter the full-frame market because it will cannibalize their APS-C or Medium Format systems – see also this related post:
Not many photographers are moving from X series APS-C cameras to Fujifilm Medium Format at this time, most are coming from other full-frame systems.
When they announced the Fujifilm GFX50S they Fujifilm had a lot of requests for a rangefinder style camera, which is why the Fujifilm GFX50R was developed.
Fujifilm GFX50R is designed for one hand usage and is best for street, reportage and portrait photography.
The Fujifilm GFX100S is more SLR like and will have a detachable viewfinder like the GFX50S, but it will have an integrated battery grip for more capacity to support the images stabilization system that needs more power.
GF lenses were designed for a 100MP sensor because they always planned to make the leap when the sensor became available.
Designing an IBIS system for a 100MP medium format sensor was a challenge that had to be overcome too.
Fujifilm used their knowledge from the Fujifilm X-H1 to help design the Fujifilm GFX100S IBIS system.
The Fujifilm GFX100S EVF will be a big step up over the GFX50S because the sensor readout speed is very fast and the new X Processor 4 is very powerful.
Fujifilm is putting a lot of effort into developing video capabilities and they hope to attract videographers/cinematographers to the GFX with features like the first medium format camera to shoot 4K/30p.
Developing cine lenses for the GFX is technically possible, but not a priority at this time.
Many videographers contacted Fujifilm after the announcement fo the Fujifilm GFX100S because they are looking for something more to stand out.
SD media and HDMI output are enough for now and can support the GFX100S just fine.
Fujifilm doesn't allow open development for their mounts yet, but they might in the future.
There will be more compact GFX lenses coming in the future.
Fujifilm watches the whole market including cell phones when designing cameras because they do not want their entry-level cameras cannibalized by cell phones.
Cell phones are their biggest competitors and not other manufacturers.
Fujifilm might have to develop a new camera to satisfy cell phone shooters. (Maybe a Zeiss ZX1 type camera).
They might make an interchangeable lens instax – see also this related post:
The Pentax Q didn't deliver enough image quality with its small sensor to be a competitive interchangeable lens camera.
Fujifilm prioritizes optical quality over size and they use minimal software correction as a policy at the moment, which is unlikely to change and is why they are in APS-C market. They can make small lenses without a lot of software correction for APS-C.
Building fast glass is difficult because of the heavier elements and more powerful focus actuators needed within a limited amount of space.
Making the Fujifilm GFX more capable as a video camera is difficult because they will have to optimize their lens design with the use of things like more aspherical elements along with other technologies.
Fujifilm could make dedicated video cameras, but they do not have concrete plans at this time and they will have to better understand the needs/requirements of videographers before getting more serious about a dedicated video camera.
Source: DPReview, via FujiAddict